Celebrity News
Too Many People Will Lose Their Jobs In The Nearest Future – Hushpuppi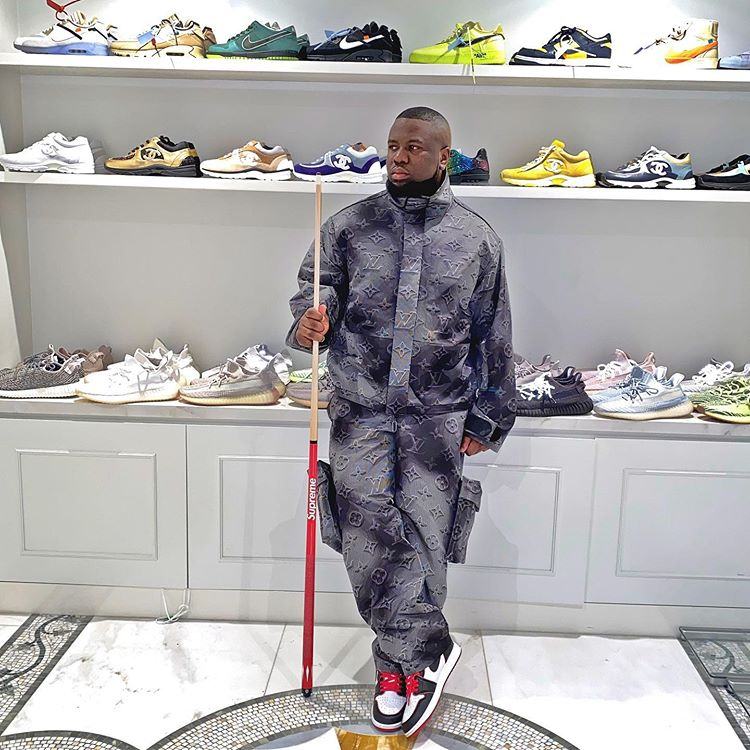 Popular socialite, Ray Hushpuppi has come out to say that couples must not bring unwarranted babies to the world amid the pandemic.
Ray recently revealed that it will not be wise to make babies that you will not be able to cater for because so many people will lose their jobs in the nearest future.
According to him, the lockdown might be an opportunity to bond with your partner, but couples should avoid been reckless and planless for the future.
He added that so many young people who are already far from financially stable should not do anything to invite more kids to this world that will not be taken care of.
His words, "I know a lot of people are going through different struggles during this corona pandemic time, we have been locked down and a lot of young people find this as an opportunity to bond with their partners more during this quarantine period but one thing you should be careful about is bringing unwanted or planned babies into this world that you will not be able to afford a proper care for. A lot of jobs will be lost in the near future and a lot of young people are not financially stable for themselves and now you want to get someone pregnant or be pregnant for a boy who has no plans for you. I know children are blessings but make sure you are ready for this type of blessings before you ask for it. Don't accept blessing that will turn you to a beggar in the future. Be warned."
What do you think?
Hushpuppi was born in Lagos, Nigeria. He has not publicly revealed his age but is believed to be in his 30s. Several publications claim Hushpuppi was born on June 14, 1988 – which would make him 31 (2019). But it seems his date of birth is actually in October.
Hushpuppi's real name is Raymond Igbalodely. He is also known as Aja Puppi and Aja 4. Close family and friends call him Ray.
While Hushpuppi describes himself as a real estate developer, he has not fully disclosed how he makes money to afford his posh lifestyle. He once joked that he is a beggar by profession. The source of Hushpuppi's wealth is a bit of a mystery but many believe he has invested in property and other lucrative businesses.
The socialite became famous based on the pictures and videos he shared on Instagram and Snapchat. Many were mesmerised by his wealth. He often flaunts his Gucci clothes, private jets, luxury cars and expensive trips all over the world on his social media pages.
NaijaVibe HoT DOWNLOAD
👇