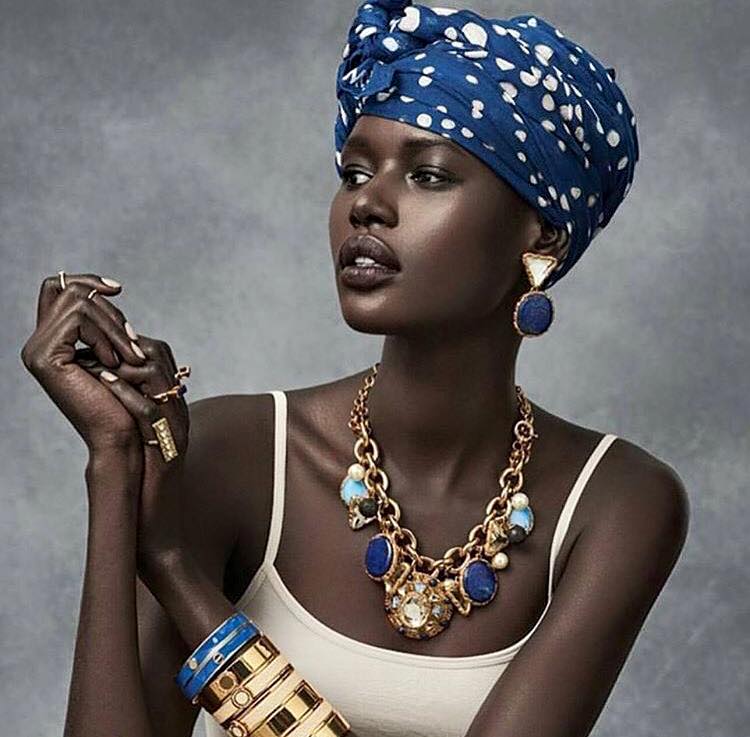 READ The Virgin [Episode Three]
Her first semester in school wasn't easy, this was going to be the first time she was going to leave her house or witness the much talked about school social life that Lizzy use to tell her about. What made it much more difficult was the fact that she wasn't able to see Abayomi though he came to visit her a month after she resumed, throughout the whole two weeks he spent with her, they were going everywhere on campus even to receive lectures.
After two months in school she had made friends as a matter of fact one of them became her roommate. Marie T is her roommate while Sarah was staying off campus and the three of them later became a force to reckon with in their department. Kessie was the brilliant one among them, Marie T was brilliant too but loves to party and as for Sarah all she talked about was sex. She knew having Sarah as a friend was going to be a bad influence on her but because of her roommate who happened to be Sarah's cousin she didn't have much of a choice. At first her activities in school was very predictable, from lectures to the library to the hostel and on Wednesday she goes for fellowship. She and Ab had a call time which was every three hours Monday to Friday and every hour on weekends and this didn't exclude mid night calls unless she would be having test the next morning.
Because she knew the kind of friends she had, she never allowed Ab to speak with them most especially Sarah, she wasn't ready to lose Ab to anyone let alone her friends. The fact that she doesn't speak or form any familiarity with their boyfriends made it easy for her to bring the rule that talking with her boyfriend were off limit. That is not to say that they don't talk about their boyfriends when they are bored or when they need to brag whose boyfriends is more caring and all that but aside that nothing more. On this faithful day, Abayomi called Kessie who had stepped out to buy plantain that she and Sarah were going to eat. The phone rang for about three times before Sarah finally picked it and said sorry call back, she is not around". Abayomi was able to stop Sarah from dropping the call when he said is that Marie T?
Immediately Sarah heard this, she knew that Kessie must have said something about them to Abayomi so she seize the opportunity to know what Kessie must have said most especially if she had made mention of her to her boyfriend. No this is Sarah" she replied and just like that they were conversing till Kessie walked back into the room. Ab wasn't really pleased with Kessie the way she shouted at Sarah for picking her call because he overheard but he didn't say anything at least not at that moment. Sarah was really pissed with Kessie's attitude that it almost turned into a fist fight after she had finished talking with him, it was the timely intervention of Marie T that saved the day.
Sometimes they say your worst enemy might end up being your best friend and this was the case of Kessie and Sarah though they were not enemies but they weren't best of friends but after the fight they had concerning Sarah picking her call they became very close that Marie T at a point was feeling left out and this was the beginning of the end for Kessie's perfect relationship with Abayomi.
It all started some days to Marie T's birthday and they all had to go to the market to get some stuff they were planning on using. Kessie is a stylist, as a matter of fact that was her main source of income on campus so obvious when it came to who was going to make Marie T's hair the answer was Kessie but because of the fight between Sarah and Kessie, Sarah didn't bother asking if she could help with her hair instead she opted for someone else. Marie T and Sarah were suppose to go to the market together but something came up and Marie T told Kessie to help her out, it wasn't as if Sarah and Kessie weren't speaking but ever since that fight the highest they have said to each other was hi hi, good morning good morning. Sarah ran into one of her old boyfriend at the market and the guy was trying to harass Sarah over something he bought for her while they were still dating.
At first Kessie just stood and was watching but when she saw that the guy was being childish and getting the attention of passersby on them she reacted in a way even Sarah didn't expect. She moved close to the guy and insulted his life, telling Sarah to move back let her handle the guy, she threatened to shout rapeand thiefon the guy if he doesn't leave Sarah alone. 'shame no catch you, you still wan collect your watch back, how much be the watch self, after having sex with her and leaving her, can you give her her private part back, if you don't stop following us now, I go just shout thief and call you a rapist, nonsense boy' she said right before she pulled Sarah away from the scene.
That was how their friendship fell back into place as Sarah was very surprise that Kessie could stand up for her like that though Kessie claimed she didn't do it because of her that she only did it because she was tired of hearing the whole nonsense the guy was saying. That didn't stop Sarah from telling Marie T about it and also thanking her, then she too did what Kessie had been trying to do for a long while, invite Abayomi to Marie T's birthday. Abayomi had said he wasn't sure if he was going to come but Kessie really wanted him to come and she had used every trick she could so when she thought of giving up Sarah came with a plan that helped. 'Trust me it would work' Sarah said after revealing her plan to Kessie. 'Why are you doing this?' She asked. I know how much you want him to come, I have seen you used every good girl tricks you have yet nothing, so I thought to myself I said one good turn deserves another' Sarah replied. Though she was sceptical at first but since that was really what she wanted and looking at Sarah's plan. It looked like something that was going to work, she gave it a try. 'Alright, I am only considering it because I am desperate oooo' she said and that was it, Sarah worked her magic, Abayomi came to the party and their bonding began.
NaijaVibe HoT DOWNLOAD
👇