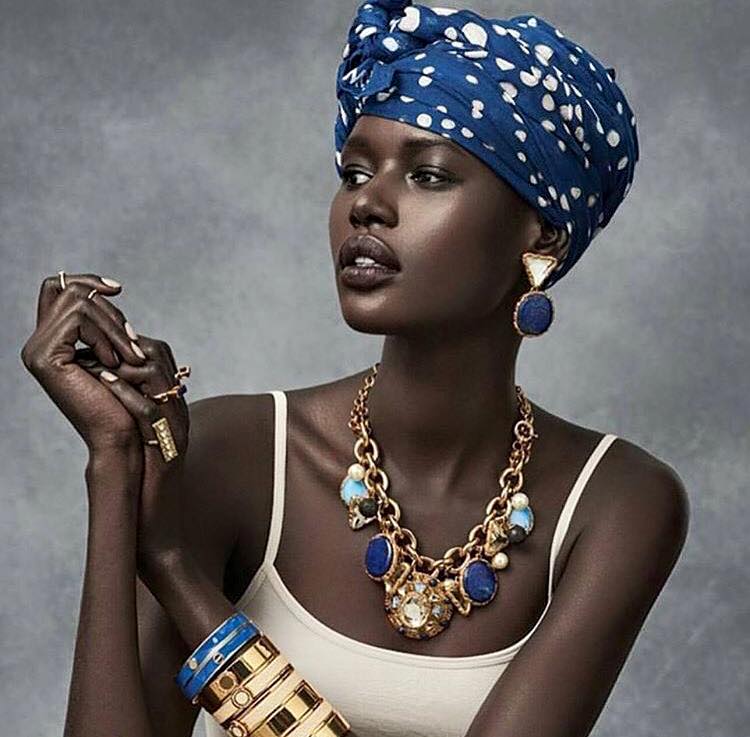 READ The Virgin [Episode Eight]
While he was in the hotel he lodged, he called Kessie just to know her plans and he was happy when she said "I would be home jare my last paper was postponed till next week" he told her about the event he was going for and just like they usually do, he rehearsed with her over the phone before he finally ended the call.
His show was cool and it was that excitement that he took over to Kessie's place not before calling her to confirm that she was still at home, "I was really feeling myself, the show was good, I think I killed it, by the way wetin you don dey do, you for don sleep die" he said to her when he called her.
"Sleep ke, if I hear, though I am planning to sleep now sha" she replied. "Okay then don't let me disturb you", he said has he ended the call, because she said she was going to sleep that was why he didn't knock on the door when he got in front of her room, he just went in hoping to surprise her but he was given the shock of his life.
"What the hell is going on here?, Oh My God Kessie so it is true?" You have been cheating on me" he said as he came in and saw Kessie and Sarah both naked kissing and fingering each other on the bed. Like people that just saw a ghost, they both jumped out of the bed with Sarah standing naked not minding the presence of Abayomi, Kessie was still trying to put on her panties and her bra. "Baby I can explain, please let me explain", Kessie said as she was still trying to put on her cloth. "Get dressed now", she added referring to Sarah who was still naked.
"Explain, what the f**k do you want to explain?" he said as he shook his head in disappointment adding I can't believe you would do this to me, no wonder you have been avoiding sex with me because you are a lesbian, were you ever a virgin self..
"Yes I was" she quickly said..
"I don't even care", he said with a little bit of tears forming in his eyes as he added "we are done, I don't want to ever see you again". "I would fucking blow you if that dirty hands of yours should touch me", he said as Kessie tried holding him back when he was leaving the room and as she saw him walking out of the door tears started rolling out of her eyes as she said "I should have told him soon, he shouldn't have found out like this".
"It's okay, stop crying baby" Sarah said as she went over to where she was standing trying to console her.
His head was blowing as his mind was all over the place, Kessie had been calling him ever since he left her room but he didn't pick it, he still couldn't believe what he saw and that was when he remembered Marie T. He had not called her since the time he accused her of being jealous of his relationship and that was why he said "please pick up, you are the only one I can talk to right now" when he dialed her number.
"Hello Marie T, please where are you? I really need to see you please" he said in a very worried and confused tone.
"I am on my way back to school, what is going on?, why are you sounding like this?, plus where are you and how do you intend seeing me?" she replied.
He told her about what he saw and gave her the address of the hotel he was staying, "please don't do anything funny I would be there in an hour, just take it easy, I am sorry you had to find out the way you did, though I did warn you" she said after he had explained everything to her and just like she promised she got to the hotel exactly on the hour mark.
Meanwhile as Abayomi was waiting for Marie T to arrive, he had order a bottle of Smirnoff Vodka and he had almost finished the bottle when Marie T knocked on his door. Without getting up he said "come in, it is opened"..
"Oh my God Abayomi are you trying to kill yourself, getting drunk won't solve anything" she said as she came in and saw how much he had had to drink.
Abayomi: What else is left for me, what good would being alive do to me right now? I just caught my girlfriend who claimed she is a virgin having sex with another girl, abeg make I just die o.
Marie T: Look this won't help you that I know for sure, even if you kill yourself you won't be able to win her back
Abayomi: Win who back? I have told her that I am no more in love with her, I don't want to even hear her name again.
Marie T: Come on don't say that, I know you are hurt and you ain't thinking straight right now pardon me for the insult but that's the truth, you mind is not in the right place right now.
Abayomi: Trust me my mind is in the right place and this is not the alcohol talking, this is me waking up to reality, this is me realising that love isn't real.
Marie T: Love is real
Abayomi: If love was real would she wouldn't have done what she did, I mean I can't even imagine she would double date not to talk of having sex with another person not even a guy self na girl. Do you know how many girls I have turned down because of her? I was faithful in fact too faithful and now see where that faithfulness has brought me, F**K LOVE, I am done with it for real
"I am truly sorry", she said as she moved closer to him patting him on his back when she noticed that tears was coming down his eyes. She gave him a hug with his face over her shoulder as she was trying to console him telling him everything would be fine. As she was releasing him from the hug their eyes met and there was this awkward silence right before another awkward incident happened..
Dear readers, we have one more episode to the ground finale of season one, for those of you that have been following us from episode one, we would like read your comment and views about the story so far.
Tell us what you think about Kessie.
NaijaVibe HoT DOWNLOAD
👇