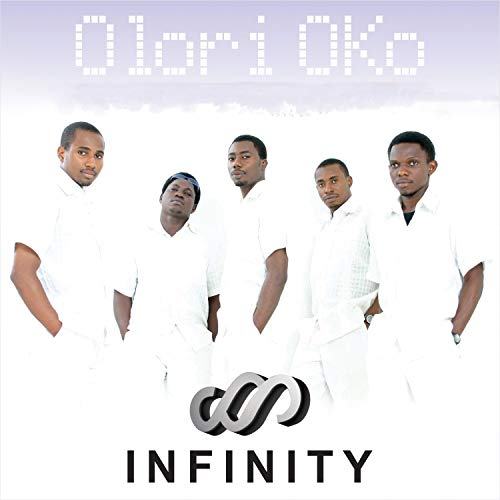 Fifteen years of continuous engagement as a musical group with only one recorded body of work to show for it can only point to one thing-a vision and interest beyond dropping albums.
Even the album that shot Infinity to the collective consciousness of Nigerians came in their 10th year.
It's been five years since the mega-hit Olorioko and the group is only beginning to lay the ground for another album.
10 Years Rehearsing
Ten years of their career was spent rehearsing, writing, singing, recording and doing concerts before they came out with Olorioko. So concerned were they for the right stuff that they did not mind going through a season of building, deconstructing and re-building all over again.
We had done stuffs over and over again but we weren't satisfied because we knew where we were going; the impact we wanted, the level and quality of music we wanted to achieve. And we wanted to work at it until we got it right. At a point when we wanted to come out with Olorioko, we were popular with some songs but we had to drop them and recorded a new set of songs.
Marriage Comes into Mix
Owing, largely, to the non-release of a new album, many wrongly assumed that Infinity has become history. But this is far from the truth. True, there have been subtractions and additions to the group. For instance, in its second year, one of its founding members had to leave and Kogi State-born Sunny Steven who studied Music Programming joined. With his entry, a ground rule was laid for future exit. Only marriage would set them apart. And that has been the case since. Adebiyi Thomas, better known as David Kanji, was the first to get married. Kehinde Akinbode, better known as Kore, on state's marriage followed and Samson is getting married on April 13.
The two guys have since embarked on their solo careers.
As it stands today, Infinity, which was originally a quintet, is now the trio of Joseph Okougbo, Sunny Steven and Samson Nnogo (meaning that in less than two months, the group would only have two members left).
Whether it's continued depletion would ultimately affect their sound is yet to be seen. A couple of singles have been released off their upcoming album. The full body of work itself is expected later in the year.
The Song Ife
The first single we dropped after Olorioko was a song called Ife. It is a rock fusion with African traditional styles, hip-hop and rap. We followed it up with Sepe featuring Lord of Ajasa. And we had another one called Press, which was nominated for KORA Award 2012. The album is already out there and it is going to be a hit because its presence is being felt.
The young boys of yesteryears who welded themselves into a group in secondary school have matured into young men. With adulthood comes better understanding of how to handle things especially. One area that they have had to learn critical lessons is with the management of money.
Before they realised it, it was almost late.
We were just singing, doing music, releasing songs and it became popular. We were doing concerts we didn't record. By the time we realised, it was almost late. We have picked ourselves together to do the right thing. We are putting structures such as management, marketing and getting the right people involved. Within a short while, people will see a new improved Infinity.
'We Didn't Understand How to Make Money Initially'
The trio confessed that inexperience cost them a lot.
There are certain things that we didn't get when we started out. We didn't understand music business: How to make money, how to sustain ourselves, putting a team of advisers together to ensure that they are always there.
All that is about to change with the release of their sophomore album.
In the beginning, Infinity agreed on one thing-the need to thrash out issues through regular debates and by adoption of a democratic disposition. Regularly, we sit down to talk about our objectives, our plans and our individual dreams and visions. If you call Infinity gospel music you may be wrong and at the same time right in the sense that some people perceive gospel to be church music. We could be doing a song about human reality because Jesus who is our mentor did miracle not because he wanted to show he had the power but to solve problems. We believe our music is also to solve certain problems. So, you don't have to hear God or Jesus for our music to bless you. For instance, Olorioko mbo wa is Yoruba for 'the Almighty God is coming back'. The music is just a brand. The group insists they only sing music that touches a certain reality in people's lives.
Even though they may miss out at KORA, Infinity still considers their nomination a feat.
Explaining their consensus building process, they explained that, One person cannot wake up one day and take a decision. We practise democracy in the sense that we do our things by voting. We have always lived together and do our morning devotion everyday from 6am. Till today, money and women have never done any harm to our relationship because we sort it out at our discussion sessions. Although it has been a rough road but we have weathered the storm. We see the group as a marriage where sometimes it is not what you see, but what you get. However, you have to come together to make it work.
Strict Rules
Just as they set the first ground rule for their relationship concerning the mode of exit, they also resolved the manner of whipping an erring member back into line. There is penalty for lateness and we make it in such a way that it's rigid. Also, we can perform without any hitches. Two of us can go on stage and perform. We also structure it in such a way that we don't allow some natural lapses that human nature will cause. For the past 15 years, infinity has gone on stage without my presence (Joseph) because I was sick. Once discipline is there and you are focused, everybody understands where you are going.
Infinity has had tons of requests from persons and groups expressing a desire to work with them. In order to keep the integrity of the group, they have only accepted a handful of collaboration with the likes of Proverbs and DJ Snoop da Damaja on their upcoming album. In the same work, the track Sepe features Lord of Ajasa and Shyman produced it. Infinity also co-produced an album with Cobhams Asuquo.
'We're Multi-talented'
Music is not all that the trio of Joseph, Samson and Sunny depend on. Each of them is gifted in other forms of self-expression. We are all multi-talented. We all have thing we do outside music. Sunny is a prolific music producer. He produces lots of artistes in all genre of music. Samson is a chef and he has his own food service business. God has gifted us for a purpose. Infinity is meant to actually push us in that direction and allow us express everything we have and not to kill it.
Follow NaijaVibe


HoT DOWNLOAD
👇