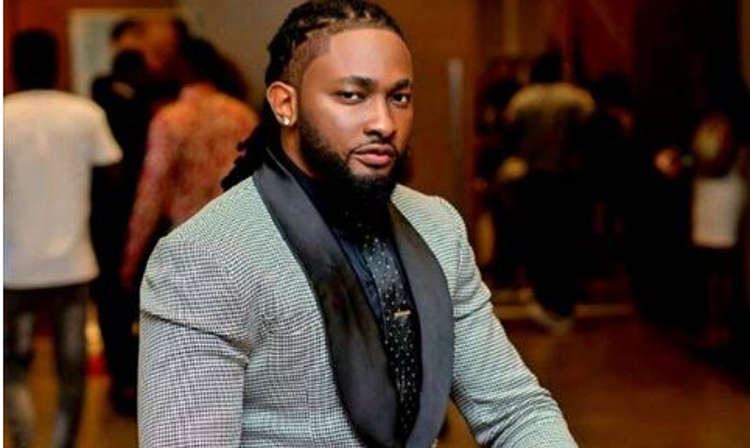 Popular media personality, Uti Nwachukwu has come out to say that Jesus will be disappointed in Nigerians who are in support of US President, Donald Trump.
He recently revealed that backing what the ex-president did when he was in charge, all in the name of Christianity is wrong.
According to him, it is very clear that Donald Trump perpetuated hate and division, and anarchy, so people should stop turning a blind eye for sentimental reasons.
He added that he is very ashamed of the hypocritical brainwashed Nigerians who feel the need to praise Trump.
His words, "I'm so ashamed of the hypocritical brain washed Nigerians supporting Trump all in the name of Christianity! SOMEONE THAT CLEARLY PERPETUATED HATE, DIVISION AND ANARCHY!! This is who u people were holding vigils for? Is this the love Jesus preached? He will be so dissapointed.
If you ever tweeted or shouted #EndSARS and you are a trump supporter ALL IN THE NAME OF CHRISTIANITY , then YOU ARE PART OF OUR MAIN PROBLEM IN NIGERIA!! You are part of the reason why we have suffered injustice and bad governance in Nigeria! U disgust me!!Tueh HYPOCRITE!!!!"
What do you think?
Donald John Trump (born June 14, 1946) is the 45th and current president of the United States. Before entering politics, he was a businessman and television personality.
Trump was born on June 14, 1946, at Jamaica Hospital in the borough of Queens, New York City. His father was Frederick Christ Trump, a Bronx-born real estate developer whose parents were German immigrants. His mother was Scottish-born housewife Mary Anne MacLeod Trump. Trump grew up in the Jamaica Estates neighborhood of Queens and attended the Kew-Forest School from kindergarten through seventh grade. At age 13, he was enrolled in the New York Military Academy, a private boarding school.
In 1964, he enrolled at Fordham University. Two years later he transferred to the Wharton School of the University of Pennsylvania. While at Wharton, he worked at the family business, Elizabeth Trump & Son. He graduated in May 1968 with a B.S. in economics.
Profiles of Trump published in The New York Times in 1973 and 1976 erroneously reported that he had graduated first in his class at Wharton, but he had never made the school's honor roll. In 2015, Trump's lawyer Michael Cohen threatened Fordham University and the New York Military Academy with legal action if they released Trump's academic records.
NaijaVibe HoT DOWNLOAD
👇