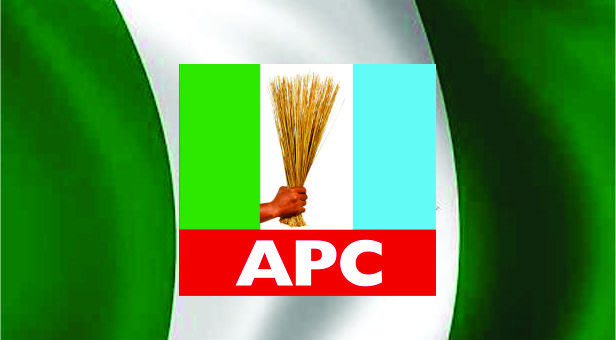 PDP chairman in Edo State, Chief Dan Orbih has asked for unity among members for the party ahead of the Edo governorship election set to go down In August this year.
Cheif Dan revealed this at the Afemai Declaration 2020 and Award Presentation, held at Agenebode in the Etsako East Local Government Area of Edo.
According to him, APC has failed in Edo State and this is a good opportunity for PDP to win in the upcoming governorship election.
His words, "With this declaration, the stage is set for PDP to win Edo State.
"Please let us go to our various Local Governments and take this message to our wards– that we want a united and strong PDP.
"In unity we are going to take the government of this state."
He also appreciated the PDP in Edo North for the honouring him, telling them that victory is sure for the PDP with him in charge.
Do you agree?
The All Progressives Congress (APC) is a political party in Nigeria, formed on 6 February 2013 in anticipation of the 2015 elections. APC candidate Muhammadu Buhari won the presidential election by almost 2.6 million votes. Incumbent President Goodluck Jonathan conceded defeat on 31 March. This was the first time in Nigeria's political history that an opposition political party unseated a governing party in a general election and one in which power transferred peacefully from one political party to another. In addition, the APC won the majority of seats in the Senate and the House of Representatives in the 2015 elections, though it fell shy of winning a super-majority to override the ability of the opposition People's Democratic Party to block legislation.
Formed in February 2013, the party is the result of a merger of Nigeria's three biggest opposition parties – the Action Congress of Nigeria (ACN), the Congress for Progressive Change (CPC), the All Nigeria Peoples Party (ANPP), a faction of the All Progressives Grand Alliance (APGA) and the new PDP – a faction of then ruling People's Democratic Party. The resolution was signed by Tom Ikimi, who represented the ACN; Senator Annie Okonkwo on behalf of the APGA; Ibrahim Shekarau, the Chairman of ANPP's Merger Committee; and Garba Shehu, the Chairman of CPC's Merger Committee. Ironically, less than 2 years before the party's historic victory in the 2015 elections, Messrs. Annie Okonkwo, Tom Ikimi and Ibrahim Shekarau resigned from the party and joined the PDP.
Prior to the formation of the APC and its victory in the 2015 elections, Muhammadu Buhari had previously contested (and subsequently lost) the Nigerian presidential elections of 2003 and 2007 as the presidential nominee of the All Nigeria Peoples Party (ANPP) and the 2011 Nigerian presidential election as the presidential nominee of the Congress for Progressive Change (CPC).
Follow NaijaVibe


HoT DOWNLOAD
👇