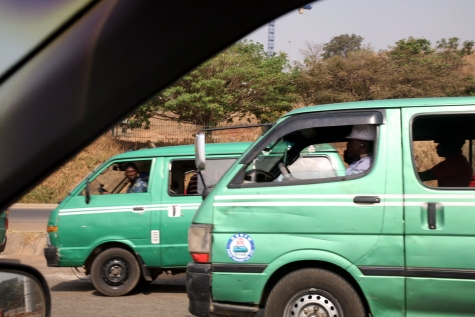 A mini bus driver in Osogbo, Osun state was on Saturday commended for being a true selfless Nigerian after he returned N49,000 cash and a cheque of N380,000 to the owner who left a purse containing the money and the cheque in his bus. The owner was said to have boarded the mini-bus from Fakunle area of Osogbo to Aregbe.
The owner of the items, Mrs Olubunmi Adeleke, a teacher at Our Lady and St. Francis College, Osogbo who left the purse containing the items never thought it would be returned to her. It was only a sad moment when she realized her mistake.
Mrs Adeleke lives at Agunbelewo area of Osogbo while the cheque was written in her favour from her co-operative society.
Speaking in Osogbo, Mrs. Adeleke said,
I was really devastated when I realised that I had misplaced the purse.

I got the N380,000 cheque from my cooperative for a private project. I was about to give up all hope when the bus driver traced me and returned all my money and personal effects intact
she said.
The God fearing 33-year-old driver, Bisi Oladimeji, who lives in Ikirun, but operates in Osogbo with a mini bus registered, XA 76 RGB said that although he was in need of money he could have just parted with such money which obviously was not his,
I couldn't have taken what is not mine.
He said
Oladimeji said he became a bus driver since he could not get a white-collar job.
In his words,
I have a Higher National Diploma, HND, in Accountancy from the Federal Polytechnic, Offa. The bus is not my own; I am just a hired driver; I do it to keep soul and body together.
He said he sat for the recent Osun Civil Service Commission recruitment examination and scored 199, adding that
although I don't know whether I would be employed, but I know that only God can bless me.

When I saw the purse in my bus, I checked inside and found an identity card showing where the passenger works
he said.
When asked how he locate the owner of the purse, Oladimeji said,
Follow NaijaVibe


HoT DOWNLOAD
👇



I traced the school in Isale Aro area of Osogbo and from there, I was directed to Mrs. Adeleke's house and I gave her the purse. Everything in the purse was intact when she checked inside.