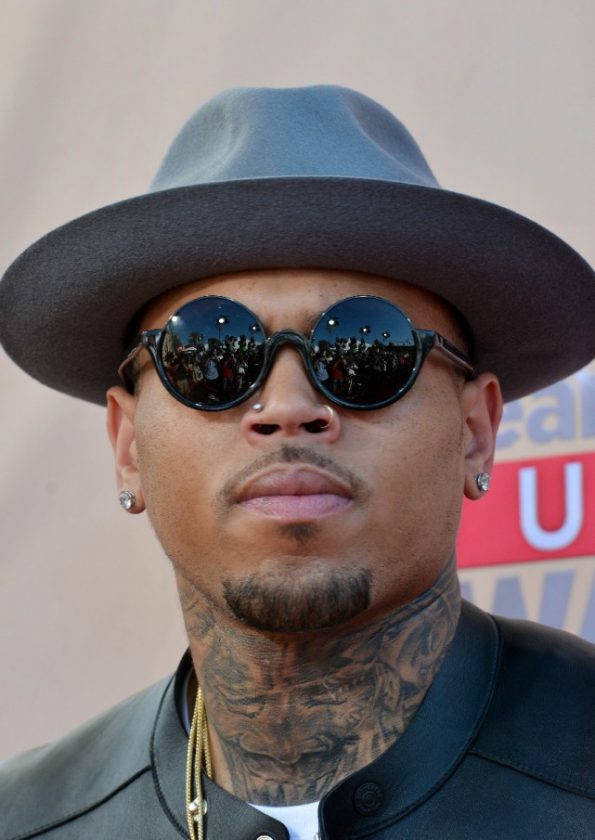 The 27-year-old musician was arrested earlier this month after beauty queen Baylee Curran accused him of pulling a weapon on her during a row at his Los Angeles home and as a result he is being more careful about who visits his residence.
According to TMZ, Chris' two roommates have to put a request in writing if they want to have a guest over, and they must include details about the person so that Chris can make an informed decision.
Guests are also banned from bringing alcohol and drugs to the house.
Chris has insisted he will be able to prove his innocence after being accused of threatening Baylee with a gun.
He said:
I cannot wait till the truth comes to light about this incident and this situation. You know, because my character's been defaced and who I am as a person and [my] integrity.

I'm glad all my real supporters know me, and know the truth and see the truth.
It was previously claimed his accuser had texted a friend and vowed to set the him up after he told her to leave his house, and Chris and his legal team have shared the messages with a news outlet.
One allegedly read:
This freak Chris Brown is kicking me out of his house because I called his friends jewelry fake. I'm going to set him up and call the cops and say that he tried to shoot me and that will teach him a lesson I'm going to set his ass up.
Chris' lawyer, Mark Geragos, also insisted police haven't found a gun or jewels matching the description given by Baylee when they searched the house.
Surveillance cameras on the Beautiful People singer's property are also being investigated, and Mark insists they will further prove his client is telling the truth.
He said of the footage:
There's no Chris Brown waving a gun. No Baylee looking at a box of jewels.
Chris, who was charged on suspicion of assault with a deadly weapon, is expected to appear in court on 20 September.
NaijaVibe HoT DOWNLOAD
👇