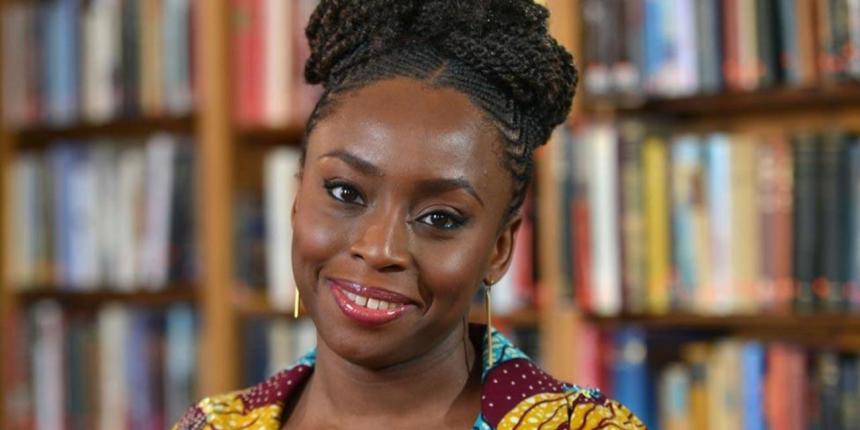 Chimamanda Adichie has come out to say that she does not understand why in several nations across the world, domestic chore is still seen as something a lady should take of.
The writer revealed this during a conference in the Chilean capital Santiago.
According to Adichie, ladies might currently be successful in offices and public life, but people still attribute the main share of domestic work to them.
She feels it is just a double burden on the female gender and there is no equality at all.
She added that it needs to be addressed as soon as possible.
Her words, "The #MeToo movement in many parts of the world made it possible for women to start talking about things that women couldn't talk about, so for me, that's progress of sorts. Often, it feels as though it's two steps forward and one step backward. We are talking about it but we haven't quite found the solutions yet.
"The idea of domestic work, for example, who does it, is it something people should be paid for? In many countries across the world, it's still thought of as something that women should do. Because of that, women are doing domestic work at home and also working outside the home. Women are now doubly burdened and so what can seem like equality really isn't. In the future, we have to address that; otherwise, it will take women back even more."
Do you agree?
Chimamanda Ngozi Adichie is a Nigerian writer whose works range from novels to short stories to nonfiction. She was described in The Times Literary Supplement as "the most prominent" of a "procession of critically acclaimed young anglophone authors [who] is succeeding in attracting a new generation of readers to African literature".
Adichie has written the novels Purple Hibiscus (2003), Half of a Yellow Sun (2006), and Americanah (2013), the short story collection The Thing Around Your Neck (2009), and the book-length essay We Should All Be Feminists (2014). Her most recent book, Dear Ijeawele, or A Feminist Manifesto in Fifteen Suggestions, was published in March 2017. In 2008, she was awarded a MacArthur Genius Grant.
Adichie was born in the city of Enugu in Nigeria, and grew up as the fifth of six children in an Igbo family in the university town of Nsukka in Enugu State. While she was growing up, her father James Nwoye Adichie was a professor of statistics at the University of Nigeria. Her mother Grace Ifeoma was the university's first female registrar. The family lost almost everything during the Nigerian Civil War, including both maternal and paternal grandfathers. Her family's ancestral village is in Abba in Anambra State.
In 2003, she completed a master's degree in creative writing at Johns Hopkins University. In 2008, she received a Master of Arts degree in African studies from Yale University.
Follow NaijaVibe


HoT DOWNLOAD
👇