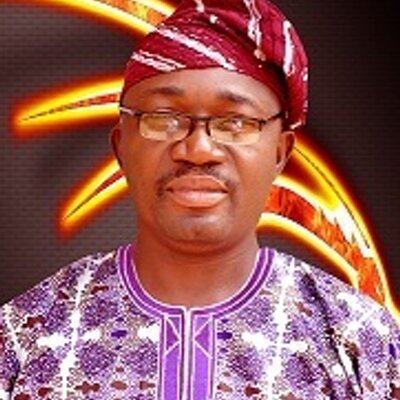 The Ekiti State House of Assembly Committee on Finance and Appropriation have been applauded for showing commitment to quality budgeting in the state.
Chief of Staff to the Governor of Ekiti State, Hon. Biodun Omoleye who praised the committee recently sating their input in the 2020 budget will surely aid the social and economic transformation of the state.
He added that the House has shown massive interest in making sure the budget stood for development.
His words, "I can see the passion of the Chairman on Appropriation Committee. I noticed that she is also a thoroughbred professional which shows she understands what she is doing and the painstaking way she handled the session is quite commendable."
"I am impressed by the environment itself, it was so organized and it shows that if it goes on like this, Ekiti state will be a place of pride for budget process and management."
"I Have also seen that the issue of sentiment is outside of their presentation. This is a departure from the past where people proposed what they could not generate as budget estimate. Here you are taken through every aspect of the budget. You must be able to justify your expenditures and revenue."
Do you agree?
Ekiti State is in Southwest region of Nigeria, declared a state on 1 October 1996 alongside five other states in the country by the then military government under head of state, General Sani Abacha. As one of the newest states of the Nigerian federation, it was carved out of the territory of old Ondo State, and covers the former 12 local government areas that made up the Ekiti Zone of old Ondo State. On creation, it had 16 Local Government Areas (LGAs), having had an additional four carved out of the old ones. Ekiti State is one of the 36 states (inc. Federal Capital Territory (Nigeria)) that constitute Nigeria.
The prominent private university in Ekiti State is Afe Babalola University, Ado–Ekiti (ABUAD), founded by the legal luminary, philanthropist, seasoned administrator, and farmer Aare Afe Babalola, #SAN. It has become a pillar of support for the state in terms of human capital development and empowerment.
Ekiti was an independent state prior to the British conquest. It was one of the many Yoruba states in what is today Nigeria. The Ekiti people as a nation and districts of Yoruba race trace some of her progeny to Oduduwa, the father and progenitor of Yoruba race even though good reason appear to establish the existence of aboriginal people in Ekiti region prior to influx of royalty from present day Ile Ife as that kingdom grew and abound.
The people of Ekiti State live mainly in towns. These towns include: Ado, Ikere Ekiti, Awo Ekiti, Ayegbaju Ekiti, Orun-Ekiti, Ikun-Oba Ekiti, Araromi Oke Ekiti, Efon-Alaaye, Aramoko Ekiti, Temidire-Ikole Local Govt, Igede Ekiti, Are Ekiti, Ikole, Ayede, Isan, Iye Ayede, Ire, Ijero, Ayetoro, Ipoti, Igogo, Ise, Itapa, Otun, Usi Ekiti, Ido, Emure, Iyin, Igede, Ilawe, Ode, Oye, Omuo, Ilupeju, Ikoro, Iloro, Ijurin, Ikun, Iye, Ijesa-Isu, Ayedun, Aisegba, Osin, Okemesi, Iworoko, Ifaki Ekiti, Osan, Erinmope, Asin-Ekiti, Orin, Ilogbo Ekiti, Osi, Igbole, Ora, Aye, Ikogosi Erio, Igbara-Odo, Ogotun, Erijiyan Ekiti, Iludun, Ilemeso, Itapaji, Ipao Ekiti, Oke Ako Ekiti, Irele Ekiti, Imojo, Ire Ekiti, Eda Oniyo, Gogo Ekiti, Odooro Ekiti, Ijan Ekiti, Epe Ekiti, Ilasa-Ekiti, Iropora-Ekiti.
NaijaVibe HoT DOWNLOAD
👇