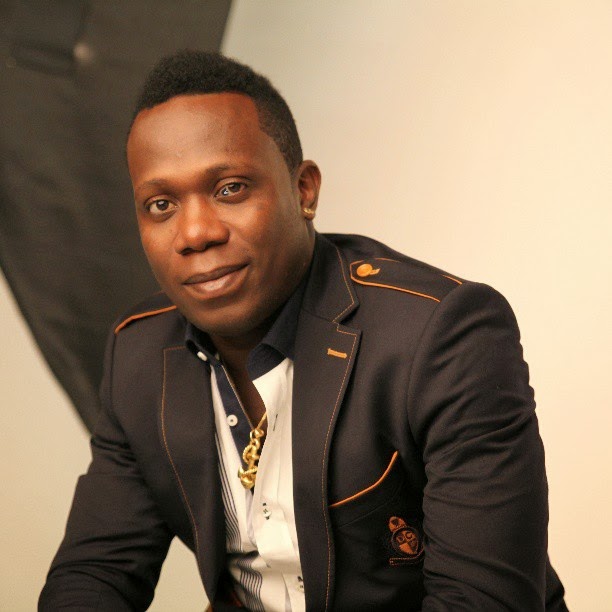 Read mail sent in..
CALL TO GOVERNOR AMAECHI TO PAY ME FOR SERVICES RENDERED TO HIM AND HIS GOVERNMENT. FRIENDS NOW CALL ME A TRAITOR/SABOTEUR.. DUNCAN MIGHTY
It is on record that on the 30th of March 2011, I, Mr. Okechukwu Duncan Mighty single handedly organized a Celebrity Youth Endorsement Concert in Port Harcourt where I successfully endorsed over 18,000 youths who are eligible voters for the Governor Rt. Hon. Chibuike Rotimi Amaechi.
During the organization of the event under the express approval of the Governor of Rivers State and his cabinet, he gave me the sum of Ten Million Naira through the then secretary to the state Govt. Senator Magnus Abe which totally went into the project. The Governor also gave me his word that the balance of Fifty Million Naira will be paid to me as soon as possible.
In pursuit of the said project, I thereafter raised funds through different sources including personal savings, loans and credit facilities, acquired operational vehicles and branded them for the project, procured several souvenirs, printed many publicity materials, paid for venues, engaged musicians from different parts of the country, undertook logistics such as flight/Accommodation/Transportation and welfare.
The event featured the following A List artistes, comedians and a collection of many Port Harcourt Artistes:
Wande Coal and the Mo. Hits Records crew
Stereo Man
Jessy Jags
I go die
I go save
And lots more.
The project was concluded as scheduled and the results were achieved, but since then it has become almost impossible to have an audience with the Governor so as to get my balance.
I also visited the Government House on several occasions, and all efforts to get my money proved abortive.
However, the last straw that broke the camel's back was when the governor systematically started avoiding my calls and personal visits in a bid to deprive me of the balance of the money for a job which I successfully executed.
It is also on record that I have not charged the Rivers State Government a single dime of m y professional appearance fee, due to my personal reason/resolve to give back to the society which made me, starting from the government of Rivers State as a mark of honor and respect.
The rumor mills have it that the Governor of Rivers State has given me juicy contracts including all manner of flashy cars, but I stand here today to debunk such tales, because I have not received as much as a bicycle spoke from Governor Amaechi.
My love for the Ikwerre ethnic nationality, the Niger Delta project and the Nigerian dream has seen me working for virtually everything I own today because there is dignity in labour, hence I can never resort to cheap blackmail or character assassination of any person, group or association, therefore I stand to make this declaration that all I am asking for is the payment of my money, thus, this should not be seen as a political campaign of any sort.
Permit me to bring to your notice, the fact that many of his personal aids and security details have come to me severally, soliciting for financial assistance which I have usually offered them without any hesitation, not knowing that they all have the notion that their boss, Governor Amaechi has been favoring me through contracts, meanwhile this is not also true.
I have tried frantically on several occasions to meet with the Governor one on one so as to resolve this issue but all to no avail.
Most recently I was invited to a dinner between the Actors Guild of Nigeria (AGN) and the Governor of Rivers State. Immediately after my performance at the said event inside Government House I ran after the Governor to demand for my money in my usual way, but to my utmost bewilderment the Governor unequivocally told me point blank that I should remember that when we did that transaction he was still working with his former chief of staff, Hon. Nyesom Wike who is now the minister of state for education. This is exactly what prompted me to take this decision of writing this article in other to recover the money which I worked to earn.
This issue also led to the problem that transpired on Friday, the 23rd of May 2014 when I got to the Government House gate at 8am, one of the security details named Mr. Jude rudely ordered me to park my car outside the gate, a situation which led to a scuffle and heated argument between me and the said security officer, as a result of this I subsequently held a meeting with my staff on the way forward concerning this same issue after which we agreed that we should channel the ongoing matter through the Office of the Chief Press Secretary to the governor Mr David Iyofor. This we did and the cps after hearing the story promised to help contact the governor who happens to be his boss, but to my chagrin the chief press secretary rather stopped taking my calls up till this moment.
Prior to this time I have not played any event for the commissioners and other cabinet members due to the fact that they thought they couldn't afford to pay my appearance fee because I was the governors favorite hence will be unaffordable to them; a predicament that I have also managed to live with, while my friends, family members, staff and fans have all concluded that I have betrayed them by going behind to collect huge sums of money for events at the Government House without giving them their own.
I have also not charged the rivers state government my usual professional appearance fee on events. The present chief of staff to Rivers State Government Mr Tony Okocha and Senator Magnus Abe are my witnesses on this.
meanwhile due to the multi-lingual nature of Rivers State as a result of different ethnicities, I decided to record a song which I titled PORT HARCOURT BOY where I mentioned the names of various prominent men who have made their mark at one point or the other; even people from other states who lived and conducted their businesses in Port Harcourt as a way of promoting and uniting the state.
Shortly afterwards the general public started saying that Governor Amaechi has been the one behind my career success claiming that he bought me all manner of flashy cars and pays me huge amount of money regularly, meanwhile since I finished the project for the governor he virtually declined paying me the outstanding balance as agreed upon our transaction.
It is also a known fact that before amnesty was given DUNCAN MIGHTY was the first artiste in the entire Niger Delta to embrace the creeks all over the country, using my music to promote peace in the region, encouraging the youths to shun cultism, youth restiveness and other social vices.
The entire entertainment industry within the Niger Delta region actually believed that I was constantly favored by the governor hence they all came to me in 2011 pleading with me to become the chapter president of performing musicians association of Nigeria (PMAN), a move I constantly rejected so that I can concentrate on my career.
All this while God has been my source of inspiration and survival; my pillar of strength and protection.
It was also rumored that I was appointed a member of river state carnival committee, and due to their secret nature of meeting and deliberating on carnival issues, my fellow artistes constantly accused me of not carrying them along, an accusation which I've always struggled to debunk till date.
Moreover, my passion for going all the way to contribute my quota to the development of the entertainment industry in the Niger Delta and Nigeria as a whole was born out of genuine interest, love and previous roles as a professional audio engineer who has worked for many international brands at different capacities.
More so, I need to clear the air on this issue which made a lot of artistes who I was owing some outstanding balance to call me a traitor, saboteur, saying that I have betrayed them by refusing to pay them when in the actual sense I have not received further payment from the Governor. Since I didn't want any further trouble arising from this issue, I had to pay them out of my pocket from my own funds.
Once more, I will like to state that this has nothing to do with party politics, I am seriously appealing to everyone who knows Governor Amaechi to tell him to pay me my money in the name of God
NaijaVibe HoT DOWNLOAD
👇