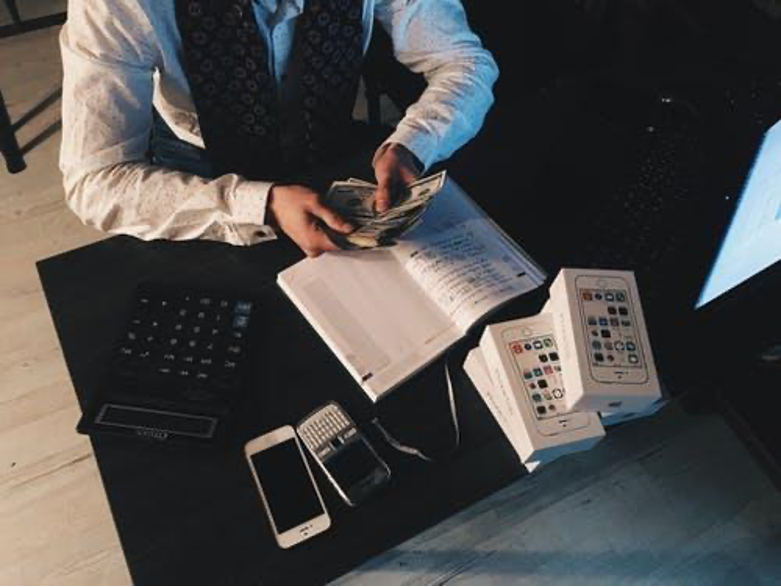 The new generation does not believe in the old system of riskless permanent accumulations. Money should work and the earlier, the better. This axiom is common for millennials as they know about the financial crises of the past decades. A new trend is financial awareness, striving to understand how and where it is possible to increase your capital.
What Is in the Trend?
Most millennials don't believe in traditional retirement savings: deposits and retirement funds. And although in general the generation born in 1980-1995 spends more and saves less than their parents, they approach investments in a completely different way, striving to understand everything and independently control money management.
Millennials are more educated than previous generations, so they have more opportunities to understand what's going on with their finances. Despite this, only a quarter of them understands the basics of financial literacy. This gives room for a huge number of referral services and personal consultants. Having someone you know in the bank has become fashionable again because it not only helps to increase savings but also finally helps to understand how exactly it works.
How Did the Trend Start?
The main thing that distinguishes millennials from previous generations is the desire to learn. Three out of ten people born after 1990 want additional financial education.
The situation is spurred on by the desire to leave work as early as possible. The FIRE movement (financial independence, retire early), which is aimed at early retirement and passive income, is gaining momentum not only in Western countries but also around the world. Millennials look at their parents' experience and understand that building a career by working in one place for decades is no longer an option.
Your own Youtube channel, an unexpectedly popular rap album, and the idea of a tech startup can lead to success. But to try yourself in creativity or entrepreneurship, you need start-up capital – and as early as possible. Therefore, there is a growing demand for financial self-education and tools that make it easier to manage your business ideas, budget and savings.
What Are the Options?
If parents of millennials kept money at home, on deposits in a bank, and bought the real estate as an asset, then their children prefer to invest in stocks, buy cryptocurrency, purchase secondary instruments, and even lend directly to small and medium-sized businesses. And all this without leaving home, right on the smartphone screen.
● Fintech applications
Earlier, the profitability of mutual funds and stock quotes were learned from newspapers, today information and access to investment instruments are in every smartphone. Calculators for comparing deposit rates in different banks, brokerage services, applications for lending to other users and companies, and financial applications appear every day. And classic banks are in a hurry to provide all these services in a mobile bank so that the client does not have to go anywhere.
● Online education
Educational sites offer courses on personal and family budgeting, programs for those who want to understand how the global financial market works, and intensive courses for novice traders. On top of that, there are hundreds of educational blogs run by both established professionals and newbies who are on the air.
● Cheap investment
In many countries, the state actively supports private investment and this is not about raising the retirement age. Low personal income tax and tax deduction for individual investment accounts, multiplied by a developed banking infrastructure and fintech industry, create all the opportunities for private investors to enter the market with minimal experience and start-up capital.
● Forex trading
This is an option for those who want to earn money thanks to their own knowledge and capabilities. In order to achieve great results, it is necessary to constantly learn and expand your knowledge base. Choose your Forex trading app and start earning with the help of your skills. You can find all the necessary information on the Forextime blog and trade from Nigeria at any time of the day!
What Will Be Tomorrow?
The development of technology will lead to the emergence and approval of new investment and financial instruments.
● Virtual currencies
Bitcoin's rise over the past few years has made cryptocurrencies a hot topic among investors. Smart contracts, which are used in the blockchain, already allow investors to lend to anyone anywhere in the world on the basis of P2P transfers (peer-to-peer).
● Artificial Intelligence
So far, AI is used by major players in the investment market, but over time, "God from the machine" will come to consumer investment. AI will allow you to better predict the marginality of the portfolio, will be able to warn about future downturns in the market, and also offer the investor the most suitable set of tools. Over time, AI will be able to replace the investor in portfolio management, because it learns from the best strategies, follows proven algorithms, and eliminates the factor of human error.
Thus, there are numerous different options that allow increasing the earnings and the efficiency of gaining financial independence.
Follow NaijaVibe

NaijaVibe HoT DOWNLOAD
👇