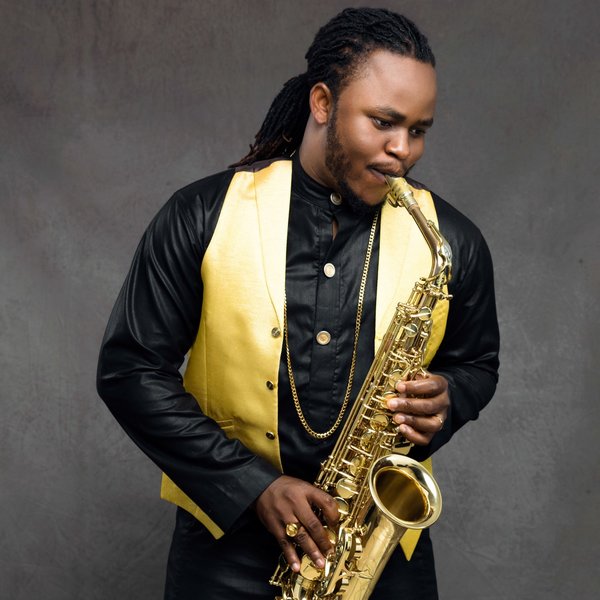 Happily married father of one, Yemi Sax, recently, opened up on the relationship before he met his wife.
He said after seeing his ex through school and dating for 8 years, she left him and that has taught him not to put his trust in man but God.
Of course I have had a long relationship of like eight years that didn't even work out. You know after eight years I was heartbroken. A woman I gave my all to decided to mess the privilege and brought my heart to great sorrow. It is not about being a star really, my wife that I married right now had sworn with her life that she would never marry an entertainer but man proposes and God disposes, even she knew that it is by the grace of God that it all happened.

Our ways at times are not His ways. It is what God wants because she is a Corporate person, she is in the corporate world. So, she doesn't even have the time to go out and start dating an entertainer but God called me her husband and she my wife. I give all thanks to God for His benevolence.
On if she left because she was more educated than him… He said
I think at first, everything was rosy but you know you can't pretend for long. She was just there pretending I think it was because of the things she was gaining from me and you know you can't pretend for long because character is like a flame it will always come out eventually. So, it got to a time that her real personality manifested and that was when the relationship came to an end.
So, you didn't think it was as a result of personality and educational difference?
Nooo, not at all; she is even somebody I brought up. She is somebody I brushed up, I sent her to school. So, it is not about being more educated than me or not, you understand what I mean. I did everything to make her a success but she chose otherwise.
So, what did that episode teach you about life?
I think it is a great lesson; I will advise people not to expect too much from a fellow human. That is the way you can live long, that is the way you can enjoy life; expect the worst from others. So, that is my advice to people. It is my guiding philosophy as well. I don't think it is a good thing to put your trust in people. Instead, put your trust in God who never disappoints.
NaijaVibe HoT DOWNLOAD
👇