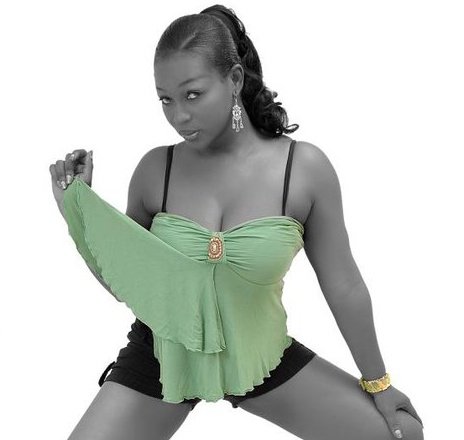 Little known but controversial actress, Cynthia Agholor, is trying to copy her elder colleague, Kate Henshaw as she has also declared that she love to date white men rather than her fellow Nigerians guys. She believes that it's easier for ladies to get "things" from white guys.
In this brief chat, she also speaks about her sexual life sincerely. Excerpt below:
Can you marry a married man like some of your colleagues in the industry are doing?
Oh, what a question! I wouldn't marry a married man because the man is married. I can only marry such a man if he is divorced. If the man is divorced he is no longer married, then I can marry him with or without children. There is nothing wrong in a man having children. If the person is nice and we are compatible, why not? I don't mind
So, what will attract you to a man?
First, the man has to be very humble, God-fearing and truthful. I don't see why two people in a relationship should lie to each other. I like people to always tell me the truth regardless of the situation. I think that is the major thing that attracts me to a man. I like surprises. Instead of telling me things to elevate yourself let me find out and be surprised. I love men who are humble.
What's your idea of sex generally. How often should it be done?
Sex has the real pleasure when you are doing it without any form of fear. I'm not saying unmarried people should not engage in sex because there is nothing I will say that will make them stop but somebody like me, every time I do it I always feel bad that I'm sinning against God. Even before sex I feel frigid because there is always that looming fear that I'm not doing what is right. That is for me, I don't know about any other person. If I'm married to the man then I will feel very free and enjoy it very well.
We would love to know your thoughts on this post. Drop your comments
NaijaVibe HoT DOWNLOAD
👇