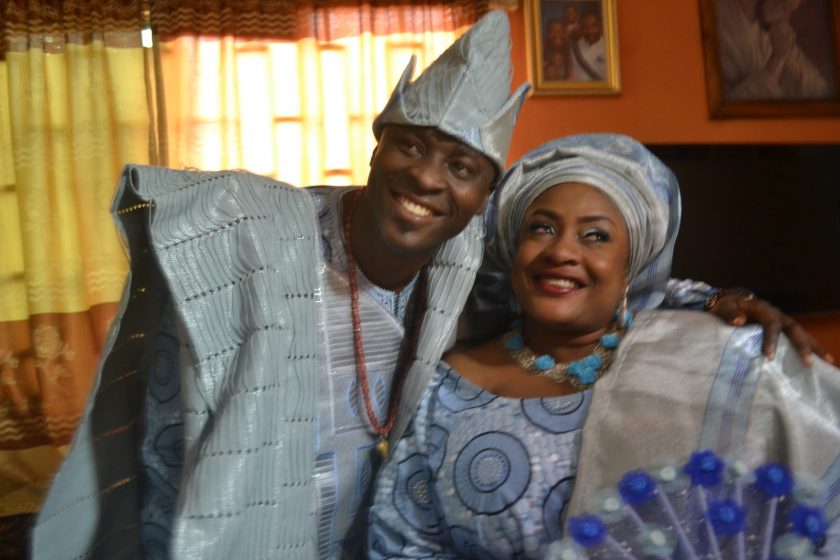 In a new interview with TheSun, Foluke explains why she shouldn't be blamed for her husband's failed former marriage. That she's just a young woman trying to find happiness for herself.
Excerpts:
At what point should a married woman give up on marriage?
Why I didn't continue with my first marriage was because I found out that everything about it was wrong – emotionally, physically and otherwise. I wasn't only affected; my children also were affected. As a film producer, I have seen and heard many stories of how a strained relationship can affect the kids. Even though, people were thinking that maybe I was following the footsteps of other celebrities, I just had to take the decision.
What caused the strained relationship?
I don't know, my self-esteem wasn't there. Though, I didn't apportion blames because I know that I have my faults. I just knew that it wasn't working and I just put an end to it. I blame myself also because I felt that I was in a hurry to get married, because my friends were also into it. The fact that I stepped off my marriage doesn't make me a bad person. People will always talk, they will just criticise me, and perhaps, I had died in the marriage, they would have asked why I didn't take the bold step to quit the marriage. My husband also came from a marriage where his wife took the bold step to quit. Now, I shouldn't get the blame. I feel that everyone has the chance to be happy and avoid what people will say. Even Jesus Christ who did well all his life was criticized and killed.
How did you meet your new husband?
After my marriage broke, I waited for like five years before I entered into another marriage. I didn't start a relationship with my new husband, no, he was my colleague; we were both activists. I realized that we shared the same ideology and he was like a best friend to me. At a point, I decided that since I derived happiness from staying with him, I should just give it a try.
How will you safeguard your marriage so it doesn't turn into something you never bargained for?
I have a marriage principle; the only reason I will leave my marriage is for physical abuse. I won't compromise it again. It makes someone to be dead spiritually because you lose your self-esteem and die inwardly. I can deal with infidelity but not physical abuse because I might not live to tell the story.
NaijaVibe HoT DOWNLOAD
👇