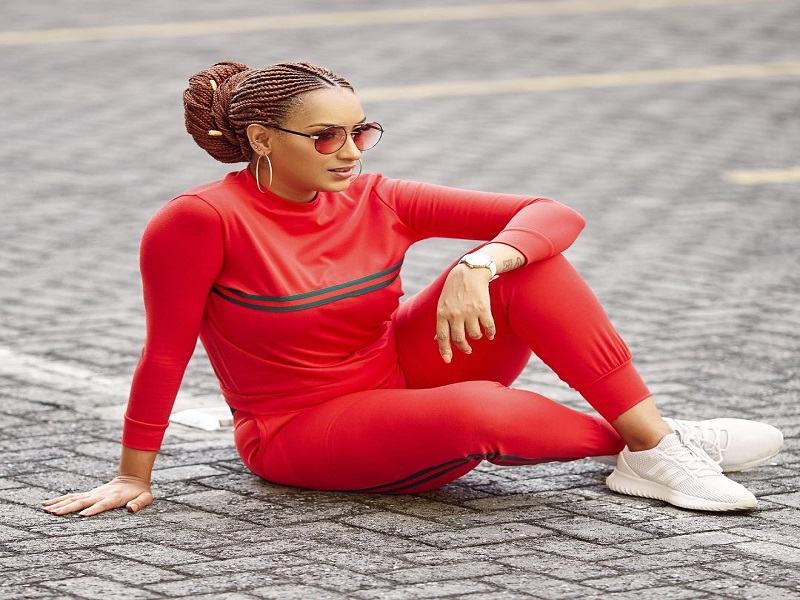 Ghollywood actress, Juliet Ibrahim has opened up on her experiences while growing up.
The beautiful movie star shed light on how she moved from being a refugee to becoming a very popular actress in Africa.
She disclosed this in her new book titled "A Toast To Life."
Her words, "I think it would be two years ago. That's because I had always wanted to tell my stories, I have gone through so much in life, I have had so many experiences. But over the years as I was growing up i knew that I would one day come to share my story with the world and my dream was to make it movie but that was taking too much time because I needed to raise many funds to be able to act both of the situations I had gone through in my life. Then two years ago I had a near-death experience. I was hosting an event in Abuja, we had finished and I was heading back with my P.A and the driver and out of nowhere, we ran into a trailer that was in front of us. The trailer had no backlights, nothing to show that there was something in front of us."
"I saw myself go through that in a space of two seconds and I got off the car, another trailer just ran into the car that was still on the road. I just stood there and watched as these things happened in a few seconds after each other. When we went to the hospital, none of us had any issues apart from the MOPOL who had a scratch on his forehead. It just made me realise that whatever I believed in that I was particularly brought on earth for a purpose to help impact lives and help society. I felt like I had a calling to do something and if something had happened to me then, I would have just left and that would be it. So I decided to start writing, that's how I gave birth to 'A toast to life."
"So most of the experiences I spoke about in the book are just some stories from the other stories that happened. These were the ones I needed to shared with people. So going through wars and living as a refugee from all of my childhood till teenage was crazy. It was a horrible experience. I have like happy moments, happy experiences like my family and I will have just like family time and enjoy ourselves. You'd say like 60% of the memories were all terrible because you lose a lot along the way. As a refugee, you are literally walking into the next country or place of settlement with one bag or probably what you are wearing and that's what happened to me."
"So when we came to Ghana from Ivory Coast, it was just one bag. So every single thing that I have today that I have been able to do for myself or own has been from scratch. It was from the fact that I was determined to be somebody, I was determined to find my purpose on earth and these experiences didn't really break me down. I always tell people that I was destined to be where I am and I was made the firstborn of my family because God knew I had the strength to handle be strong enough to go through whatever comes my way."
"When I was much younger, I had my own insecurities. So as a young girl I struggle from being mocked by people, people laughing at my K-legs, my knocked knees, I use to feel a crooked smile because one of my teeth was overlapping the other. I felt that my hair wasn't even good enough. I even had experiences where people felt I was mixed race so they would assume that my dad was well to do because at that time when you had a white father then you are the in thing and they would hatred and stuff like that."
"So I had to deal with a whole lot like the colour of your skin will get her more opportunity but through growing up I realised that my parents would say 'you are beautiful' and I'll take photos and I'd still the beauty but behind I'll be feeling sad like people are not going to see it, people are not going to recognise that I am beautiful. I had a question one time that really made me realise that I was indeed beautiful and God made me the way I am. Someone asked me how does runway and knocked knees come together as in how do they per and I was like are you for real. So when they asked I had to think about it."
Juliet Ibrahim is set to star movie produced by Zeb Ejiro this year.
Follow NaijaVibe


HoT DOWNLOAD
👇