Celebrity News
Laide Olabanji Tried To Forcefully Sleep With Me – Kemi Afolabi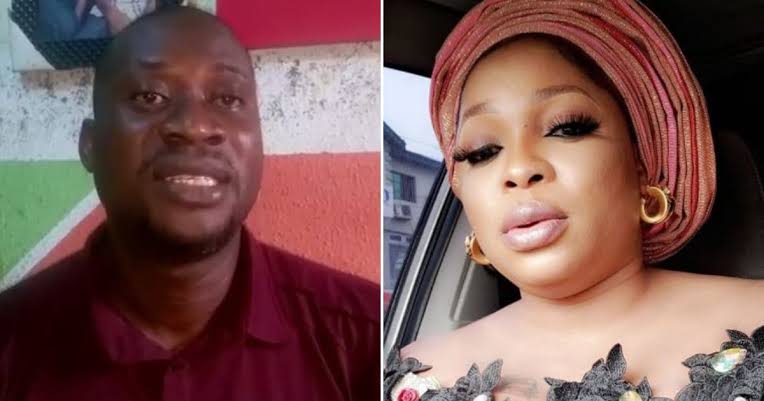 Nollywood Yoruba actresses have also reacted to the ongoing sexual abuse and rape saga.
Top movie stars, Kemi Afolabi and Wunmi Toriola have now come out to blast popular producer, Laide Olabanji for molesting and almost raping them.
Kemi and Toriola might have kept mum if Laide did not jump on social media to mock Pastor Fatoyinbo.
Laide Olabanji responded by saying he has not set his eyes on Kemi Afolabi in the past 17 years and she is even a dead dog who has had sex with several men.
On Wunmi, he said she abandoned her mum and left her to suffer.
The actresses did not back off though, Kemi shared, "Mr Laide Olabanji, Your weak and non existing defence will not sway me from the truth. The simple question is, did you try to forcefully sleep with me or not?God bless you as you answer this simple question."
Wunmi wrote, "So this Rapist has the gut to do this video,everyone who knew me well knew my background,i lost my mum when i was eight years,i came to the industry LOADED,when i mean LOADED,i was not broke,from a comfortable home,deny the allegations rather than looking for what to cover with …i Put it TO YOU OLAIDE OLABANJI LAIBAN that you are a serial Rapist #endrape#"
On what happened between him and Kemi, Producer Laide Olabanji shared, "It all happened in 2003 when I wanted to shoot one of my movie "SHEBI EEYAN NI". I met Kemi Afolabi in Ebute metta where she stay with her grandmother whereas I met another lady who is also a star actress today same year ( I don't want to mention name here) they are three leading character in the movie which the Major I gave to Kemi. A day to the location, I was in the hotel room with Kemi where I was fine-tunning her role for her. Kemi acted funny when I wanted to touch her in describing the scene, then I left her and we sleep in the same room over night. The following morning, kemi ask for transport fare that she wanted to go and pick more clothes at home as she never knew the role is that much which I gave her. Since then I have never set my eyes on her. To the glory of God, the other lady take up the role and that take her to a greater heights. Thanks for understanding."
NaijaVibe HoT DOWNLOAD
👇