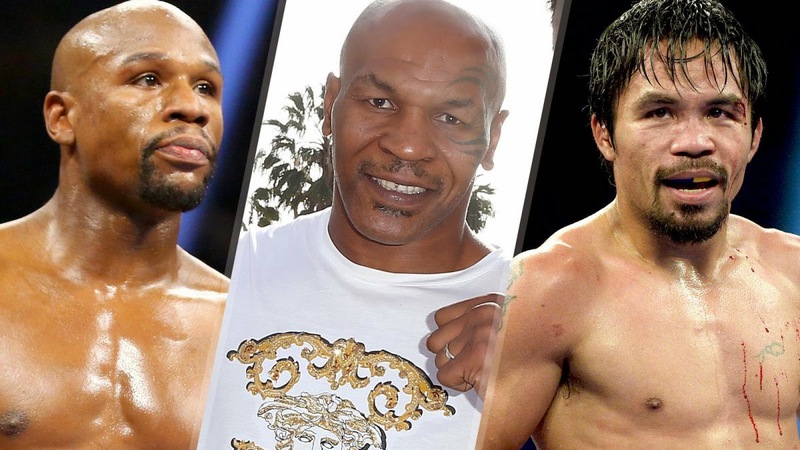 Some days to his epic fight with Manny Pacquaio, Floyd Mayweather, who has never lost a fight in all of his 47 professional fights, compared himself to boxing legend, Muhammed Ali, saying he's a better fight than Ali.
"No disrespect to Muhammad Ali, but he did it in one division. I just look at Ali's career when he fought Leon Spinks and lost to a fighter with seven fights. There were some other fights he lost and he's still known as The Greatest because that's what he put out there. It is what it is." Mayweather said.
"He called himself The Greatest and I call myself TBE (The Best Ever). I'm pretty sure I'll get criticized for what I said, but I couldn't care less. I could care less about the backlash." He added.
Well, one boxing legend absolutely didn't agree with him and launched an attack on Mayweather, calling him "little scared man" and "delusional". What Mike Tyson said
"He's very delusional. He can't listen. If he was anywhere near that realm of greatness with Ali, he'd be able to take his children to school by himself
"He can't take his children to school by himself and you're talking about he's great? Greatness is not guarding himself from the people. Greatness is being accepted by the people.
"He's a little scared man. He's a very small, scared man." Tyson said.
Tyson was at the fight last night… and said he believed Pacquiao would win
NaijaVibe HoT DOWNLOAD
👇