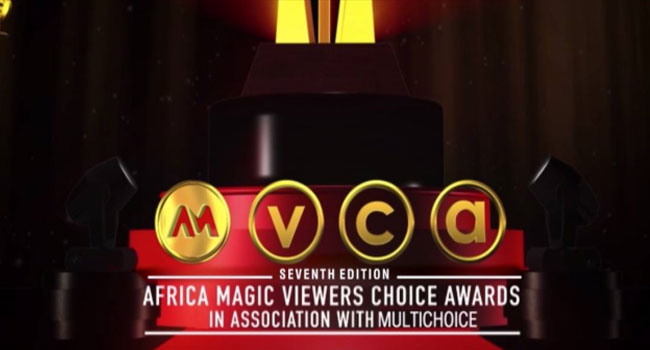 It had been months of hype and media activities for the 2nd Africa Magic Viewers Choice Awards. Expectations were high for this year's edition and many practically grovelled for the invitation cards! Who would miss an evening of this magnitude in Africa's entertainment calender?
Did this year's Africa Magic Viewers Choice Awards have the Crunch Factor, that 'ooomph' punch which leaves the guests and viewers speechless and mesmerised?
Wait a minute! I am jumping the gun here! Let's start from the beginning as I witnessed it.
I arrived a few minutes to the scheduled live broadcast of the show and as I walked past the Red Carpet section straight to the hall, I couldn't help noticing how glamourous (and perhaps amorous too!) many of the ladies and gentlemen looked. One thing to thank the AMVCAs for; the fashion and make-up industry would have rolled in some moolahs these past few days. I am not an experienced fashion buff, I would leave that to Nigeria's amorphous Fashion Police to determine who was the Best Dressed or Worst Dressed for the evening ( er ..Emmy Collins? That's your plate!) But I did see enough to appreciate that many people actually took time to look quite good for the night. And there were some few 'Ukwu's' pushing out for cursory recognition and appreciation inside the dresses too! (Apologies to Timaya) One can safely say that it was a night of evening dresses, half-hidden cleavages and unpadded 'Ukwus' on the Red Carpet but let's leave that aspect to the fashion bloggers.
The show opened with a nice performance by a dance troupe, supposedly the KAKADU musical ensemble. I was just taking my seat when their performance ended to appreciative applause from the audience. Kudos to the organisers for getting the stage ensemble on the show. It speaks volumes of an ancillary support of sorts for the thespian arts by that gesture. Being a theatre arts product myself, any support given to that sector by any means is most welcome.
The Presenting Threesome (no pun intended) of IK Osakioduwa, Vimbai and Osas Ighodaro came on the podium to kick off the show proper. IK and Vimbai were quite at ease all through the night when they had their slots but Osas seemed to be trying to catch up with the other two. Throughout the night she put up a spirited performance but there were a few stumbles over some words as she followed the teleprompter and she seemed overtly mechanical most times. Perhaps, as she goes on over the years, she would find her rhythm. However, the Three Presenters had some impressive Costume Changes in the course of the night which looked good to me. Vimbai was spot on as a co-hostess and put up a confident performance. We all know the artistic prowess of IK and he didn't fail in flipping his Bic and writing his own lines when it mattered. Osas was just the last end of the Salami who could have done with a bit more greasing.
The Hall gradually filled up as the show progressed. There was an improvement on last year's event when the commercial breaks came up during the show. The Organisers had a live orchestra playing some recitals most times for the live audience. Though what the orchestra played sounded like a drone most times but at least the audience was engaged and concentrated on the flow of the show. There was a Floor Manager who came up intermittently on stage to reel out names of the next set of scheduled Presenters of the awards and implored them to go backstage. I didn't know what to make of that but it was better than some other local award shows one has attended where the Floor Managers would either point a finger at the Presenters of the next awards or tap them on the arm in a disconcerting manner.
It seemed like Kenya and East Africa had a good outing as 'Nairobi Half Life' won some of the early categories. However, when Shirley Frimpong-Manso and Herty Nwusu from Ghana came up on stage to receive the award for 'Best Writer', it seemed like there was a little friction between both ladies on the podium over who should pick the plaque and make a speech. It was subtle but noticeable.
Bez performed on stage with a live band. The audience loved it, though there seemed to be a little self-restraint on his part to really let himself loose but maybe that's his 'mellow cool brother' image he has given us over the years. Something tells me his next album would show us his metamorphosis for the better.
Flavour was on the bill too and started his performance with 'Ada' which got me thinking that for aesthetic purposes, perhaps an 'Ada' might have done well to be on stage with him to enhance his stagecraft. But Flavour held his own and took the crowd to another level with other hit songs, 'Kirikata' and 'Asewo'. However, despite a simultaneous synch by his live band and the programmed tracks, Flavour lost his flavour a couple of times in his performance by subtly missing the cue of his songs. A few ad libs made up for the technical sidestep. Flavour is a good cultural ambassador of the neo-Nigerian Highlife Music. He stands out on his own in his genre and really knows how to work a crowd.
The sound in the hall was really a minus. For most of the live performances, the sound output was below average and I'm told there were microphone glitches too which those who watched the live broadcast tweeted about. The sound output was bad during Davido's performance. He came on stage and started with his hit song 'Skelewu' backed by a live band. To us in the hall, or perhaps to the trained ear for live sound, it sounded like a pride of lions devouring some killed game and one could barely differentiate the music from the din. His next track, despite the technical shortcomings, got most people in the crowd dancing though. 'Aye' seems to be another hit song from the OBO exponent.
The biggest blooper of the night happened when John Okafor and Monalisa Chinda were up to present the award for 'Best Actress in a Yoruba movie' as announced by Okafor. Somehow, what flashed onscreen were the names of the nominees in the Hausa category, which got the audience mumbling in confusion. Maybe someone in the control booth misheard or 'mufu'-ed that segment? The Presenters announced the winner as Mercy Aigbe perhaps without noticing the mistake or not knowing what to do after a typical Naija live 'awkward moment'. John Okafor professionally switched to his 'Mr Ibu' alter-ego by saying 'Na Yoruba dem give us' which cracked up a lot of people.
The correct visual was replayed and Mercy Aigbe, the announced winner came up to the stage for her prize. 'Oh my God! Oh my God!' She shrieked out in what sounded like an explicit moan which got many in the audience looking at one another. However, Mercy won the crowd over with her acceptance speech in which she acknowledged her husband and family.
Osita Iheme won the 'Best Actor in a comedy' award and graciously acknowledged his other contestants. That was one of the best parts of the night. He gave a moving but stumbled speech on African unity and the Arts. Thereafter, Osita and his screen sidekick Chinedu Ikedezie presented the 'Best Actress in a comedy' award to Funke Akindele who seemed to be the obvious winner during the nomination reel having being nominated for two movies in the same category. As Funke left the stage for backstage, we all could hear her happy screams of 'Yes! Yes! Yes!' backstage during the commercial break as she gave out bellows of excitement. Congratulations, Funke.
Bikiye Graham-Douglas won the 'Best Supporting Actress' award for her role in 'Flower Girl'. I did say earlier that I'm not much of a fashion buff but I couldn't help wondering what on earth she wore to the event while she was on stage!
When Waje performed, I became totally convinced that she is the Best Female Vocalist presently in Nigeria. That lady sure can sing! Wow! And with the very talented Cobhams Asuquo backing her up on the keyboard, it was one of the best moments of the night for me and a memorable one too. Waje might be wishing she 'didn't have a heart' as her song goes but I bet there were many guys there wishing for her heart that night!
Joseph Benjamin and Mercy Johnson presented the award for 'Best Comedy'. Mercy Johnson seemed nervous or perhaps shy on stage and intermittently clutched her frock, raising it off the floor nervously. But she did regain her composure a bit when presenting the award with a jibe at Elvis Chuks, the winner. I found it curious though that when Mercy came on stage, a lot of ladies in the audience were having hushed conversations about her dress or perhaps her tactless lifting of the dress onstage? Whatever it was with that, no one could fault the impression her 'Ukwu' made on the audience when she turned to leave the stage!
Ramsey Noah and Bimbo Akintola presented the award for 'Best Movie Drama'. Ramsey looked good in his kaftan and I would vote him as one of the best dressed for the night.
Frank Rajah Arase's movie, 'The Price' won in that category and amid his acceptance speech he curiously said 'Yvonne Nelson, I give you all the glory!'.
Huh? Some of us looked at ourselves, askance.
Was Frank Rajah telling us that Yvonne Nelson is his 'saviour' or was that a nervous flow in his stream of speech? Frank, you get case to answer o! Hmmmm. You nor fear, you carry Jesus Glory go give woman! For this season of Lent! Issorait! Lol.
Olu Jacobs and Joke Silva presented 'The Industry Merit Award' to veteran actor, Pete Edochie. There's something always cool as cucumber about Pete Edochie. His taped acceptance speech was played in which he ensured the whole world recognised that he's a titled Igbo Chief with the way he was dressed and the calm and collected manner he spoke. He ended his speech with an advice for aspiring actors; 'Don't run after the press, they will run after you when you are successful'. His award came with a brand new Hyundai SUV which was collected on his behalf by his representative.
The award for 'Best Actress in a drama' was won by Nse Ikpe Etim. Deservedly so for a very intense actress! Congrats, Nse. Her award was received on her behalf by Ashionye Raccah.
OC Ukeje and Genevieve Nnaji presented 'Best Actor in drama' won by Tope Tedela. Many people expected Majid Machel to win but I guess Tope must have held his own somehow in the voting process. Besides, it is good to know that a new generation of actors are taking the reins in Africa.
The show ended at about 21.33 CAT and the impressive KAKADU ensemble closed the show with a good performance as the guests left the hall.
One must mention that one appreciates that a lot of time and energy goes into planning events such as this. The organisers must be commended for investing their resources in Africa's film industry by institutionalising an annual reward system for the burgeoning film sector. However, this year's AMVCA had a few flaws, though it is an improvement from last year's.
While the entertainment value of the event this year was quite good, one couldn't help leaving the event with a nagging analogy that the much-hyped 'night of Africa Magic' had something akin to a magician who had an outstretched hat to perform a trick but the audience just didn't see the rabbit this time.
NaijaVibe HoT DOWNLOAD
👇