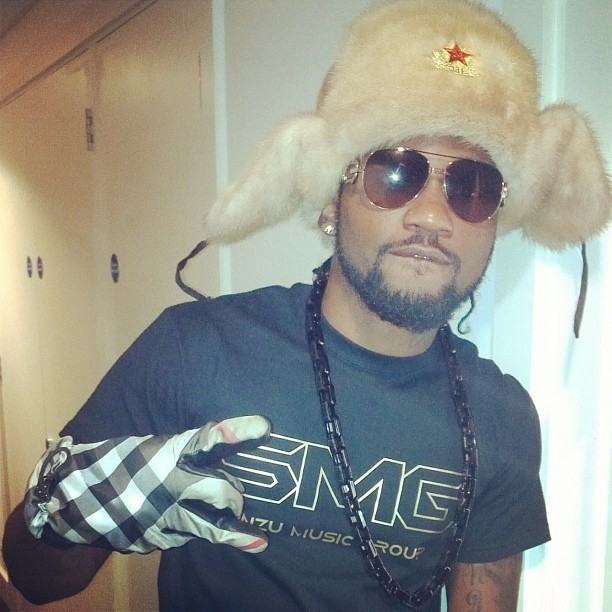 Dear Sinzu,
Point Blank.. you are one of the best Hip-hop rappers in Nigeria, but there is so much more that you could do to become the African Tupac or Biggie. I have been a fan from the days of "Moneylong", I enjoyed listening to all the tracks you featured on, I was proud of the fact you are an African (Nigerian to be specific).
Take for example, Sarkodie, his accomplishments and achievements have rocketed in under 2 years. Your true fans are itching to hear the things you have in store for us all, We want you back in the game with a consistent flow in the release of tracks you write or feature on.
You don't know the influence you laid down within the music industry ranging from "Under G" to "E don dey madt" to "Carolina" Those hits SHOOK THE WHOLE AFRICA, not just Nigeria.
You were one of the first rappers Don Jazzy produced a song for during the Mo-hits era, that in itself is a major heads up, if he did not believe you were up to the task he wouldn't have even get you the time of day, We do not expect you to throw in the towel on music anytime soon as we still think your best days are in front of you and not behind you, stay true to your craft, hustle hard and put the work in. YOU have the potential to use this as an opportunity to come back into the game and re-shake the music industry, just like Jesse Jagz, he was out for a while but when he made his re-appearance, he got it right.
Kudos to you on putting in work for your daughter, I appreciate the fact you strive to make sure you daughter gets the best in life, and she comes before everything else, but we think that your passion for making music shouldn't die, we know that industrial politics is still in play but if we run from it, it will never change.
We want to see you come out successful through it all, with outstanding music videos, collaborations, albums, singles and mixtapes, you have plenty of fans that are willing to invest in you and even buy your albums, we still believe in you. This is a heartfelt piece and I don't think any other Nigerian artiste will receive such praise in most letter, but we know and can see what you are capable of achieving with a little more drive and determination.
Do your thing and stand for what is right, real, true, fair and just, don't let people give you names that aren't yours like Mr Quitter. Your legacy will continue even when you are not there to defend it, as a rapper that always practices what he preaches and preaches the truth, when I look at what Jozi is doing in the South African music industry, I can see you doing that to the Nigerian music industry.
SINZU, I know there are other fervent fans that feel as passionate and hopeful about you and your music, making great music won't stop you from being a magnificent father to Neijei. You can represent Nigerian Hip hop anywhere and everywhere in the world, even in the US.
Your consistency as one of the Top hip hop influences in Africa is what matters, I've been looking forward to the release of a mixtape or something of the sort from you, I appreciate what you spit about in your music, you have always condemned being fake, preach and spread that through your music.
I was listening to "DaRipOff" and "Africa American" recently and it just dawned upon me, your absence has left a gaping hole in the Nigerian Hip-hop music industry.
Please come back, Nigerian Hip-hop needs you back, the world needs you, You and Ikechukwu really need to do something again, you guys make the best combination ever. You guys are KINGS, You appeal to those who listen to lyrics and appreciate good music alongside. AFRICA awaits you, The WORLD Awaits You.
You're not only a father, but your also a Top Notch in the Industry, you have so many artists that despite you being out of the game recently, IS quitting the legacy you're giving young minds that want to speak the truth like you??? Anyway, I hope this letter reaches you and gives you a chance to think about the number of Fans who are patiently awaiting your re-appearance. We Miss You & We LOVE YOU SINZU!!
From a loyal Fan
Nuga.
NaijaVibe HoT DOWNLOAD
👇