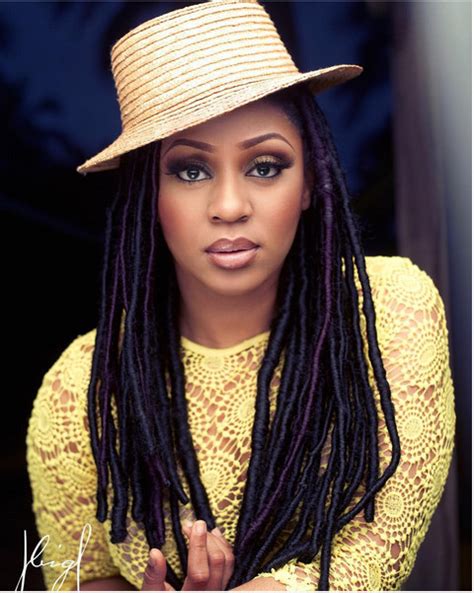 Since Munachi Abi came into limelight after winning the Most Beautiful Girl in Nigeria (MBGN) crown in 2007, life has never been the same again.
Within a very short period of time, Muna, as she is fondly called by her admirers became a household name especially when she emerged one of the formidable female artistes in the Nigerian entertainment scene, floating her own record label company called, No Koncience. But while Muna's profile was constantly on the rise, so did the number of controversies trailing her.
From her rumoured 'love affair' with Peter Okoye, one half of the superstar duo, P-Square, to her public dispute and reconciliation with rapper, Mode 9, Muna fluctuated between popularity and notoriety. However, in this interview, she addresses some of the nagging issues affecting her personality and career. She also narrated the circumstances that informed her decision to set up her own record label, No Koncience among other things..
Do you still recall how you felt that fateful day you were crowned as the Most Beautiful Girl in Nigeria, MBGN 2007?
I was excited. I didn't think I was going to win but I won.
Before you won the beauty pageant, you were with a group called, The Specimen?
No, I wasn't with them. They only gave me an opportunity to feature on their album as at that time. That was my first time rapping on wax. I used to write a lot of lyrics until my friend saw my notepad and quickly notified 'The Specimen' about me. They were glad to ask me to join them as they wanted to see what I could do with my talent. I would say, I learnt the art on the spot.
Have you written songs for any Nigerian artist?
Yes, back in the days, I wrote a song for J Martins, Waje. I have a good chemistry, I co-wrote the song, 'I Wish' with Waje in her current album.
Aside writing songs and rapping, you are also into modelling. Do you still have that contract with Unilever as Face of Lux?
My contract with Lux is under review. They are trying to renew it.
And your programme with Sound City. Is it also under review?
I still have an amazing relationship with SoundCity. I worked with them for over a year. We didn't actually split but at that time, I was trying to get into the music business seriously. You really can't do a lot of things at the same time. So, I took a break. I can always go back and say, I need my job back.
Looking at your first video, Ifunanya, you played your character well; the love smitten girl and you have the looks too. Why didn't you get into Nollywood?
No. I really don't think I can act or even make it as a good actress although I haven't tried it. I probably do know how to act, it's just that I haven't found the right script yet.
Have you been approached before?
Yes, I do get a lot of scripts. But I still haven't found that one; when I find it, it's going to make everybody cry.
Do you want to play a tragic character?
Exactly, the kind of story I'm looking forward to interpreting because it moves me.
You recently set up your own record label called, No Koncience. Why did you leave RMG to form yours?
I needed to become a little bit more independent and you know one needs to grow. I have learnt how to handle things on my own and become responsible. It was something I needed to do because one cannot continue to be under someone's wings forever. There comes a time when you have to spread you own wings and fly.
And you have a first single from this label?
Yes, my single 'No Tomorrow' is out. It came out on the 10th of this month, and it's been good and a video for the song will soon be put together. My album, 'The Goddess, The hustler' is still receiving finishing touches but I may have to change the name.
Unlike many of your counterparts in the entertainment industry who prefer to climb the ladder of stardom by escalating their biffs with their colleagues. While your misunderstanding with Mode 9 lasted, you took the pain to call him on the phone and even tweeted a public apology, what informed your decision to retrace your steps?
I hate to be in enmity with someone. Life is too short for that. It's not who I am. I have a good relationship with Mode 9, there's no biff. And really it wasn't a big issue it's just you, the media who escalated things, trying to make a mountain out of nothing. You keep hammering on the same question trying to get the person to react negatively and it's really frustrating. Mode 9 and I are very good friends and we'll keep it that way.
It is alleged this is partly why you left your former label, RMG, for being too hard on fans with that strong worded press statement that told everyone off?
No, I did not leave RMG for that reason. I still have a good relationship with my former label and I was aware of all the statements written concerning that issue. I left RMG because I needed to start up my own thing; there was nothing more to it. I have no issues whatsoever with RMG.
What's your opinion about love?
Love is life. It's the most beautiful thing to happen to anybody.
Do you believe in love at first sight?
Yes, it could happen. It is possible.
Is this what happened between you and Peter Okoye (PSquare) love at first sight?
Look, I know Lola Omotola very well. I have known her for years and we are really close. All those things you heard or read about us are not true. Peter Okoye and I are friends. I know his family well. I was just invited to be in his video (Ifunanya) and that was it. Nothing more than that. I know how Peter and Lola love each other and I respect their love. I could never do that to them. I could never bring myself to do anything to hurt them.
It's good to have you clear the air!
(She interrupts) What you'll see is another screaming headline, "Muna again denies affair with Peter Okoye". It's not fair, it's heartbreaking and very frustrating. Some of these things you media guys write about us hurts us so badly.
How have you learnt to deal with rumours about you?
I try to remain focused and I move on.
How supporting has your family been?
My family has always been there for me. My mum particularly, she is my rock. She's always asking when am I going to get your song to use as my ringtone?
If offered a role to play in a steaming love scene who will you do it with?
Maybe, with Johnny Depp and Brad Pitt .. except Brad Pitt says he won't be doing sex scenes again because of Angelina Jolie, but for them, I am ready to play more than romantic.
What about Nollywood Actors?
No. There is no one hot enough for me in Nollywood. No one.
What's your vision for your new label?
To take over the world. (laughs) really it's just to grow and be an inspiration to the next generation. To let them know anything and everything is possible once you set your mind to it.
Is marriage knocking on your door?
Yes, I believe it will come when it has to come and you all will know when the time is right.
What's your favourite dance move?
I really don't think I have any particular one. You know as a rapper you aren't really supposed to dance. You just stand on one spot and wave your hands.
NaijaVibe HoT DOWNLOAD
👇