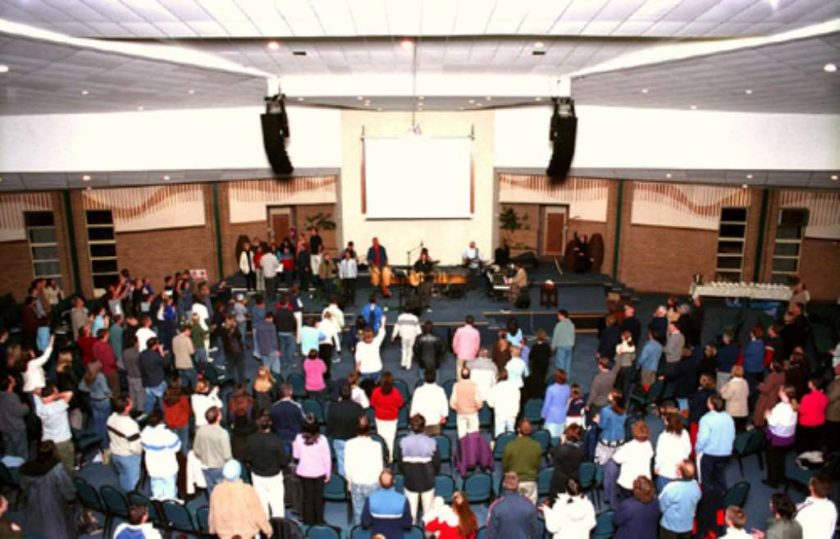 In line with modern realities, the current yardstick for measuring the success of a pentecostal church in Nigeria, begins with an estimation of the church's net worth (which can be derived from the size and elegance of its cathedral), to most importantly, taking a look at how largely populated its loyal congregation is. Both of these necessities are highly fancied by most churches, hence, their increased desire for more "souls".
If one should do the math right; the larger the multitude, the greater the revenue to be acquired (even though churches will fiercely disagree). Anyway, that's too much 'blasphemy' for one day!
For the benefit of non-Bible readers, 'Soul-Winning' is a biblical instruction given to Christians to lure 'Lost Sinners' to Christ (well, you obviously don't read the Bible, so I guess you fall directly into this category… But back to the point). While this instruction is being carried out as commanded, some ambitious churches device new strategies of making profit from it. They kill two birds with one stone I suppose.
The desire for a great 'Harvest of Souls' as fondly nicknamed, has generated an unhealthy competition among churches. You begin to hear thought-provoking phrases like: "Come to my church and meet Doctor Jesus in action," or "If your church cannot change you, change church!"
Some 'miracle-working' preachers, indirectly mock their colleagues who seem to focus their ministry on teaching the gospel rather than the excessive showcasing of Signs and Wonders. That's when you hear the phrase: "People need power and not grammar!"
A lot of times (even on Sundays), I get approached by the evangelical teams of other pentecostal churches who try to woo me over to theirs. Not only do they ignore or fail to acknowledge the Bible firmly held in my hand (which should suggest to any intelligent Christian that I just stepped out of church having possibly heard the word of God), they still hand me a flyer, inviting me to make out time to visit their church where I would "hear the unadulterated word, and receive a miraculous turnaround from God." So in essence, I wasn't getting any of those from my local assembly?
Lately, most churches organize "special" revival programs for "healing and supernatural breakthroughs." They send out a large troop of their lieutenants for reach-out campaigns to lure and persuade members of other churches to attend, after which a membership form is handed over to them, as well as their contact details taken for intensive follow-up. Isn't that stealing of some sort? These first timers (or rather, 'decampees' from other churches) would be celebrated as converts, or the new "souls" won.
Why are pentecostal churches only interested in winning the souls of fellow Christians? I'm yet to witness the evangelical team of a pentecostal church, carry out massive campaigns with the aim of reaching-out to Muslims. Sometimes, after receiving their invitation flyers, I stand at a corner to observe if any of the Muslims passing by would be approached. They never do! By biblical standards, aren't the Muslims, Pagans and people of other religions in contrast to Christianity, meant to be the most sought after? Why are churches solely focused on wooing the Christian members of other churches to Christ?
How many pentecostal assemblies with a sincere devotion to soul-winning, care to extend their evangelical trains to the core northern parts of the country (where persecution is likely), to engage with a large number of non-Christians who are originally meant to be the major target audience?
If our preachers are truly driven towards doing the work of God, then there shouldn't be more than one church in every vicinity! Why break out of a ministry you could further strengthen with your supposed "Calling" only to commence yours next door?
As long as there's a church presently preaching the Gospel in a particular environment, other churches should locate new avenues that are bereft of a Christian assembly. There are rural areas which are still deeply rooted in idol worship. Why are there no proliferation of churches in those areas? Why are churches only clustered around each other in the major towns and cities? Why should a single street accommodate up to three or more churches, with each trying to rise above the other? That's not the true essence of evangelism!
By
Nimi Princewill
Twitter: @princewill_nimi
Email: [email protected]
Nimi Princewill is a Nigerian writer, poet and social reformer.
NaijaVibe HoT DOWNLOAD
👇