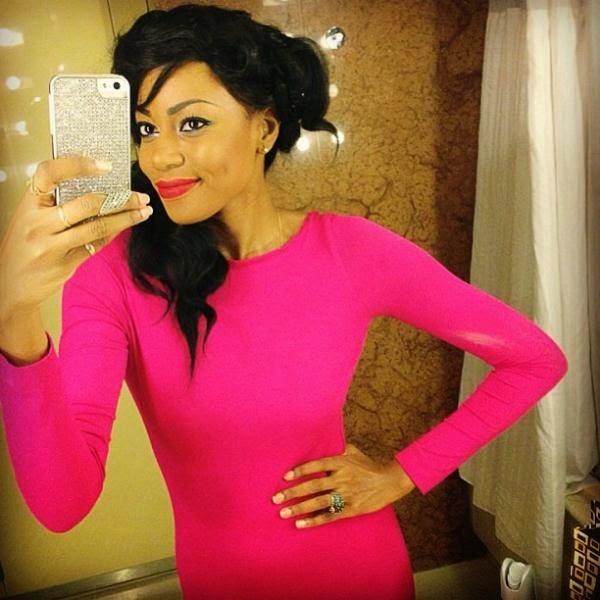 We all know so many celebs have been accused of bleaching their skin, the most recent is Tania Omotayo. Most of these accusations are baselss. Ghanaian actress Yvonne nelson has had her own fair share of bashing tho she claims cameras and filters make her look lighter.
A blog reader sent in this open letter to y'all :
I've been reading a lot of comments lately and how the social media has gone wild about the issue of Yvonne nelson lightening her skin.
Here's my opinion: Its normal for people to work and improve on themselves especially areas where they feel insecure. I think people should mind their damn business and stop all these hateful criticisms. These comments get a little too personal sometimes. Smh. As humans, we have a need and strive to create/have a body we all desire. Celebrities work on themselves a lot. Plastic surgery nd all. If something about them makes them insecure or uncomfortable, they change it.
Its understandable when people strive for perfection. I can categorically state that every body in their family (nuclear or extented) has a relation who has bleached their skin. We should all stop being hypocrites. Only jobless people have time to analyse all these things. If haters have something better to do with their lives, the world would be a better place! If people ran like their mouths, they'll be in better shape. Focus on what is important in life.
We are quite aware of how the world especially the modelling industry has started to promote fair skinned african models thereby encouraging darker skinned girls to bleach their skin colour just to fit in. Some beauty pageants over the years have been crowning fair skinned girls as winners and representatives.
Nevertheless, I always encourage people to love themselves. Learn to love who u are, a wonderful creation made out of God's image. Beauty is beyond what we see, it is skin deep. 'Beautuful' isn't a title given to you, its something dat u are. Own it! We should all learn to see something beautiful in every person. Let us share love and d world would be a better place.
'Yvonne Nelson' is a beautiful woman inside and out, an inspiration to young women. I advice critics to mind their business. Whether she's bleaching her skin or not, its no ones business. Be you, Be original! God bless U.
Amaka Madu
P.S: @raregemdiva I'm welcome to your opinions but don't tweet anything negative. Positive tweets only!
NaijaVibe HoT DOWNLOAD
👇