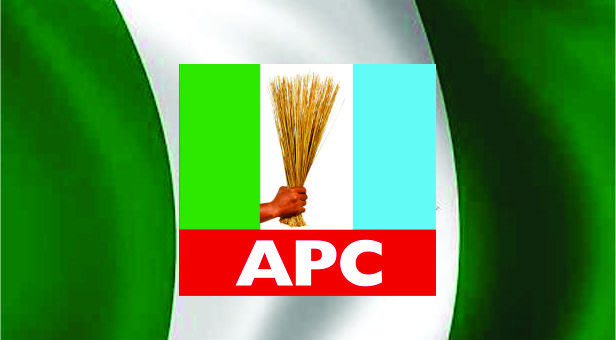 After the recent imprisonment of the former Governor of Abia State, Dr Orji Uzor Kalu, who was found guilty of N7.65billion fraud, by a Federal High court sitting in Lagos, Ohanaeze Ndigbo Youth Council Worldwide has urged President Muhammadu Buhari to fish out more corrupt politicians and ex-governors.
Revealing this in a statement by Mazi Okechukwu Isiguzoro, President General of the group, he described PMB's anti-corruption government as impartial, saying Orji's imprisonment would deter other politicians who intend to do the same thing.
Ohaneze added that Kalu's conviction has proven that APC is not a safe haven for looters.
The statement read, "Ohanaeze Ndigbo Youth Council Worldwide, has viewed the recent pronouncement of Federal High Court Lagos, sentencing Senator Orji Kalu for the 7.65bn looted during his tenure as Abia State Governor, with others as a clear evidence that President Muhammadu Buhari's regime is impartial and sincere in his Anti-Corruption Crusade and effort towards strengthening institutions against powerful politicians irrespective of party affiliation.
"Orji Kalu's conviction contradicts the belief that APC is 'Safe Haven for looters' but it shows that looters seeking refuge in APC and those seen as Sacred Cows and Untouchables may not escape the full weight of the law, having betrayed People's trust through siphoning huge funds meant for development and dividends of democracy.
"Sen Orji Kalu will definitely appeal the Court Judgment that sentenced him to 12 years imprisonment over Corruption charges and theft of 7.65bn of Abia State government money, but this judgment is an eye opener for Nigerians that joining APC, will not absolve any corrupt Politician from being jailed, 'Invaders of Umahi's house wanted to plant weapons'
"We Plead with President Muhammadu Buhari to jail more Former Governors whose corruption cases have been swept under the carpet, no Politician should be spared on the fight against Corruption, APC should sanitised their party by jailing those who had pending cases of corruption in courts."
Do you agree?
The All Progressives Congress (APC) is a political party in Nigeria, formed on 6 February 2013 in anticipation of the 2015 elections. APC candidate Muhammadu Buhari won the presidential election by almost 2.6 million votes. Incumbent President Goodluck Jonathan conceded defeat on 31 March. This was the first time in Nigeria's political history that an opposition political party unseated a governing party in a general election and one in which power transferred peacefully from one political party to another. In addition, the APC won the majority of seats in the Senate and the House of Representatives in the 2015 elections, though it fell shy of winning a super-majority to override the ability of the opposition People's Democratic Party to block legislation.
Formed in February 2013, the party is the result of a merger of Nigeria's three biggest opposition parties – the Action Congress of Nigeria (ACN), the Congress for Progressive Change (CPC), the All Nigeria Peoples Party (ANPP), a faction of the All Progressives Grand Alliance (APGA) and the new PDP – a faction of then ruling People's Democratic Party. The resolution was signed by Tom Ikimi, who represented the ACN; Senator Annie Okonkwo on behalf of the APGA; Ibrahim Shekarau, the Chairman of ANPP's Merger Committee; and Garba Shehu, the Chairman of CPC's Merger Committee. Ironically, less than 2 years before the party's historic victory in the 2015 elections, Messrs. Annie Okonkwo, Tom Ikimi and Ibrahim Shekarau resigned from the party and joined the PDP.
The APC is generally considered to be a centre-left political party that favors controlled market economic policies, and a strong and active role for government regulation. A substantial number of its political leaders are followers of or politicians who subscribe to the social democratic political philosophy of Obafemi Awolowo and the socialist and anti-class views of Aminu Kano. Moreover, the majority of the APC's base of political support is in southwestern Nigeria and Northern Nigeria, which are dominated by the country's largest ethnic groups, the Yoruba and the Hausa-Fulani, respectively.
The APC support state's rights, advancing state police as part of its manifesto. Its social policy is a combination of social nationalism. Despite the parties' domination by pro-devolution politicians like Atiku Abubakar, Bola Tinubu and Chief Bisi Akande, the party's presidential bearer and the CPC wing is less inclined to federalism.
NaijaVibe HoT DOWNLOAD
👇