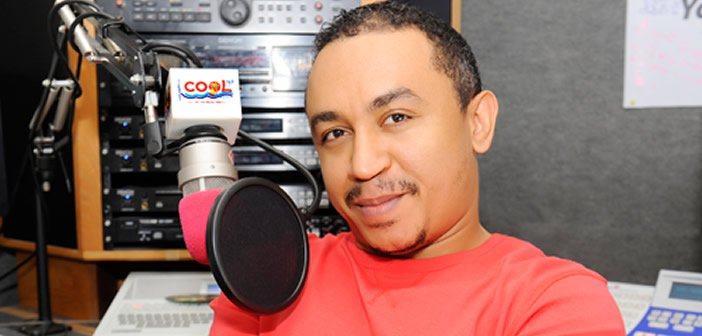 Cool FM OAP has blasted the General Overseer of the Redeemed Christian Church of God (RCCG), Pastor Enoch Adeboye for saying one of the things he must do before dying is to build a church as big as Ibadan city in Oyo state.
According to the radio presenter, Nigerians need factories right now, not churches, because we already have enough of that.
He added that Pastor Adeboye's ambition is a selfish one.
His words, "GOD DOES NOT LIVE IN HOUSES BUILT BY HUMAN HANDS!!!
–
This in my opinion, is a selfish ambition (scripturally selfish ambitions are in the same category as witchcraft and sexual orgies), that does nothing for Christians, rather I see it as a quest to turn believers into beasts of burden!
–
? Galatians 5:20 ?
New International Version
idolatry and witchcraft; hatred, discord, jealousy, fits of rage, selfish ambition, dissensions, factions
–
The more I think about it, the angrier I get. Adeboye wants to use 3,080 square kilometers to build a church or a bigger business center, which one???
???
–
In this poverty riddled land, with more people in extreme poverty than China and India combined (according to worldpoverty.io), couldn't he at least have been a little more creative????
–
We need factories the size of Ibadan NOT churches, we have way too many churches already.
With 10 churches on each street, we have so much religion, so much hunger and underdevelopment yet so little love.?
–
WE ARE THE CHURCH, NOT A BUILDING, the church is not the 'house of God', it's just a building and God does not live in temples built with human hands.
–
? Acts 7:48 ?
New Living Translation
However, the Most High doesn't live in temples made by human hands. As the prophet says,
–
? Acts 17:24 ?
New Living Translation
"He is the God who made the world and everything in it. Since he is Lord of heaven and earth, he doesn't live in man-made temples,
–
? 2 Corinthians 5:1 ?
New International Version
For we know that if the earthly tent we live in is destroyed, we have a building from God, an eternal house in heaven, not built by human hands.
–
? Hebrews 9:11 ?
New Living Translation
So Christ has now become the High Priest over all the good things that have come. He has entered that greater, more perfect Tabernacle in heaven, which was not made by human hands and is not part of this created world."
NaijaVibe HoT DOWNLOAD
👇