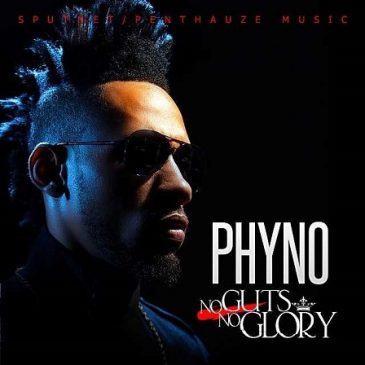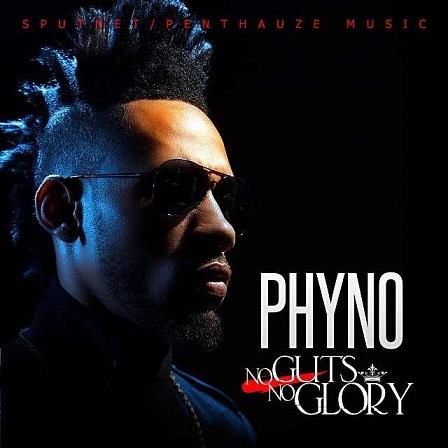 Read review:
The self proclaimed 'Man Of The Year, Phyno' finally released his debut album, 'No Guts No Glory', with as much anticipation as there has been in Naija hip-hop and for good reason. His singles Man Of The Year, Ghost Mode and Parcel were proper lead singles to pack enough heat heading into his album release.
The album couldn't have come at a better time for Phyno. He's hot, buzzing, and indigenous rappers are like the new cool kids on the block, and he's wearing the outfit for the East. Even though folks like Nigga Raw, SlowDog, MC Loph came before him, he comes in at precisely the right time. The album features 'Flavour, Stormrex, P-Square, Omawumi, Olamide, Efa, RunTown, Ice Prince, MI, and IllBliss.
So let's get into the review shall we.
Beginning an album is skill that has to be well thought out. Why? That is your first statement. It can either make the listener get excited, cautious or just irritated enough to remove your CD from the player. For Phyno, he got this spot on with 'Chibuzor; A song that cleverly reintroduces himself using funny narratives that gives you an insight of his journey in life to this point. Featuring 'Storm Rex' as the narrator the song will only make you more interested in what's to come.
With the tone set, the album delves into the real business with 'Alobam', which is a ode to his peoples that have been on his side all along. A sly borrowed idea from 'Drake's Worst Behavior' it's not entirely original from a concept standpoint but the lyrics work very well for the purpose. This leads to the cheesy but interestingly catchy tune with P-Square,'O Set'. 'Nme Nme' follows a similar 'let's enjoy life' path, and is good song to continue the journey with. 'Authe' which features Flavour also provides similar feelings of joy, and merriment (even though there are claims that the hook might be a bite of DJ Spinall's Gba Gbe – that's another story). From the first couple of songs on the album, you get the idea that it's money well spent already.
Man Of the Year, just like 'Parcel', 'Ghost Mode' and 'Multiply', is a song that led the way for Phyno into his career, and you feel his raw energy in it. The Phyno that you don't have to understand Igbo to enjoy. The previously released singles come at key points in the album experience to help you reset with familiarity. A welcome addition is the hilarious Parcel skit which features Chi-Gurl.
While we get to see the hard familiar side of Phyno, we also get the softer, human and more grateful side of him in tunes like 'Chukwu Na Enye' (featuring Omawumi) and 'Good Die Young' (a tribute to friends who have passed). Songs that are best enjoyed if you understand everything he's saying.
But it's not all rosy in the album as tunes like 'Shey U Know, Ojigi' are very underwhelming to say the least and could've been best left on the shelf. 'Icholiya' (featuring MI and Ice Prince) and 'Aje' (featuring Olamide & Efa) are decent tunes but were given more spice by some good lyrical work from the features. MI showed us his pre 'Chairman' form on Icholiya, and Efa's flow in his native Lokaa (from Ugep, Cross River) is unique in a very refreshing way.
'Holiday' and 'Paper Chase' are good enough album filler songs, that on their own might not hit off as hit tracks, but in an album listening experience do well to keep the momentum going.
In conclusion,'No Guts No Glory' is a solid effort from Phyno. He might have been burdened by heavy expectations, but still came out smelling good enough. The irony in No Guts, No Glory is spelled out through the whole album. No risk, no rewards and Phyno did take some risks in this project. Some paid off, but others not so much, which is understandable given it's a debut album, and Phyno pretty much had the expectations of a whole movement and region in Nigeria on his back.
I also think he had too many songs on the album which makes the whole project a little drawn out to listen to. To fully enjoy the album will require you having at least a mid level understanding of the igbo language which is a great thing for some, and a not so great thing for the non-igbo speakers considering hip-hop has a lot to do with lyrics. However there are enough songs to enjoy even if you don't understand.
It's an album that'll be remembered for some of it's hot leading singles, and the significance Phyno had in the new wave of indigenous hip-hop artists in Nigeria.
Definitely a recommended buy.
Follow NaijaVibe

NaijaVibe HoT DOWNLOAD
👇