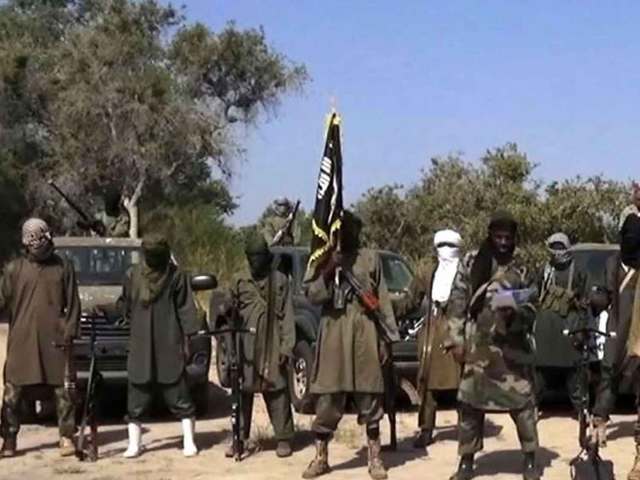 Sex contributes to the rise of Boko Haram fighters, according to researcher and Deputy Director at the National Defence College, NDC, Abuja, Dr. Yusuf Abubakar Mahmud.
He believes this is the reason why they target young secondary school girls and also why packets of condoms and enhancing drugs are found after a lot of military raids.
Dr. Yusuf also believes a few religious preachers have aggravated the violence from the terrorist group via the indoctrination of the followers and false preaching.
Mahmud added that FG has to do something about the regulation of public preaching by religious clerics in the country.
His words, "Sex is a major factor that drives insurgents and that is why girls secondary school has become their targets. Any time military overruns the camps of the insurgents, you find out packets of condoms and enhancing drugs."
"The import of this story is that, when you want to counter violent extremism, we must adopt a different approach and that approach is that, we must start from the family unit and members of the religious group in that society. The take here is that every member of Boko Haram today that is existing, came from a family, they did not drop from the sky.
"And if indeed they actually came from a family and we try to engage the family, we will be able to understand some of the background issues that pushed that person into that behaviour and with that, we will be able to develop an evidence-based response on how we can make such person renounce such behaviour.
"What I am trying to say here is that the family is key in countering violent extremism. Secondly, members of the religious group or people we call influencers in the society are also central when we are talking about countering violent extremism.
"My advice to government is that, if we must move forward in this, yes it as much as I believe that the hard power approach is still very relevant but when we have been able to contain escalation of violence, we should now try to identify the various individual families and members of the religious group, sit with them and ask them very pertinent questions on the way forward and not we bringing solutions and given to them, those solutions cannot give what they want.
"We should ask them what do you think we should do to solve this problem and not we constituting threats to those societies.
"Ignorance is basically the driver of violent extremism. Most of those that get into this is totally ignorant of what they are saying they are pursuing.
"Another key important issue is government security forces. I am not saying that they are not doing well, but I am saying that they need some new form of training. If possible, the military institution will start having a robust curriculum in preventing and countering violent extremism so that they should be able to understand the dynamics and the drivers and some of the issues they have to put in front in the cause of trying to counter violent extremism."
"And the last one which we cannot totally stop is the area of bad influence. My advice to the Government is that we are getting to a point where the government has to start looking at regulating public preaching because."
NaijaVibe HoT DOWNLOAD
👇