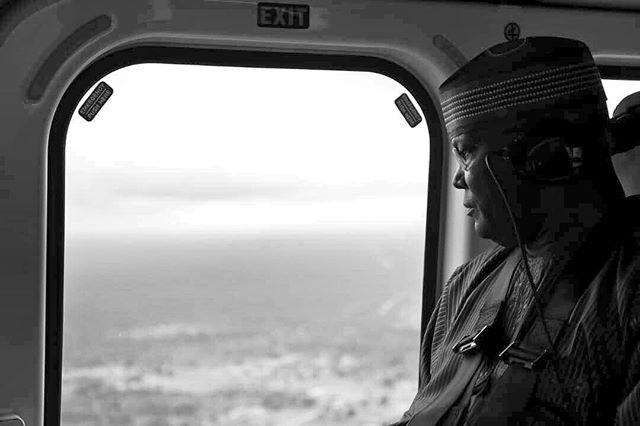 The presidential candidate of the Peoples Democratic Party, Atiku Abubakar has come out to say that the audio clip circulating on social media wherein it was alleged that he, Ifeanyi Okowa and the Sokoto State Governor, Aminu Tambuwal revealed plans to scuttle the forthcoming election is utter rubbish.
He recently had his say in a statement issued in Abuja by his Special Assistant on Public Communication, Mr. Phrank Shaibu, and Nigerians have been reacting.
According to him, he already warned that as the election approaches there will be a spike in the rate of propaganda on social media, so he needs Nigerians to shun the untrue reports.
He added that with barely 24 hours to the poll, PDP has witnessed propaganda from not just the All Progressives Congress, but the Labour Party as well.
His words, "We warned last week that as the election approaches there will be a spike in the rate of propaganda on social media. With barely 24 hours to the poll, we have witnessed propaganda from not just the All Progressives Congress but the Labour Party as well."
"In this latest drive, a montage of speeches delivered by Atiku, Tambuwal, and Okowa since last year were manipulated and pieced together to give an impression that they were discussing plans to rig Saturday's election. In this age of artificial intelligence technology, even dead people can be portrayed as delivering speeches. This is nothing new!"
"For the record, Atiku has run in two presidential elections and has never been indicted or prosecuted for election violence or vote buying."
"But some people think they can sell a narrative of Atiku manipulating this election. This is indeed the height of desperation, the last kick of a dying horse. The APC and the Labour Party must note that elections are not won on social media but at the polling units."
"It is unfortunate that those seeking power will engage in outdated defeatist tactics. How can Tambuwal be referring to Atiku by his full name in a one-on-one private conversation? This is nonsensical, similar to the type of meaningless chatter about President Muhammadu Buhari being dead and replaced by one Jubril from Sudan."
"When they descend to the level of baseless propaganda, we will rise above it with dignity and respond with our Permanent Voter Cards. This election is a watershed in Nigerian history. Nigerians must not lose sight of what is most important, which is the need to rebuild this broken system, revitalize the economy, and improve security and the hope of the people in a united Nigeria."
NaijaVibe HoT DOWNLOAD
👇