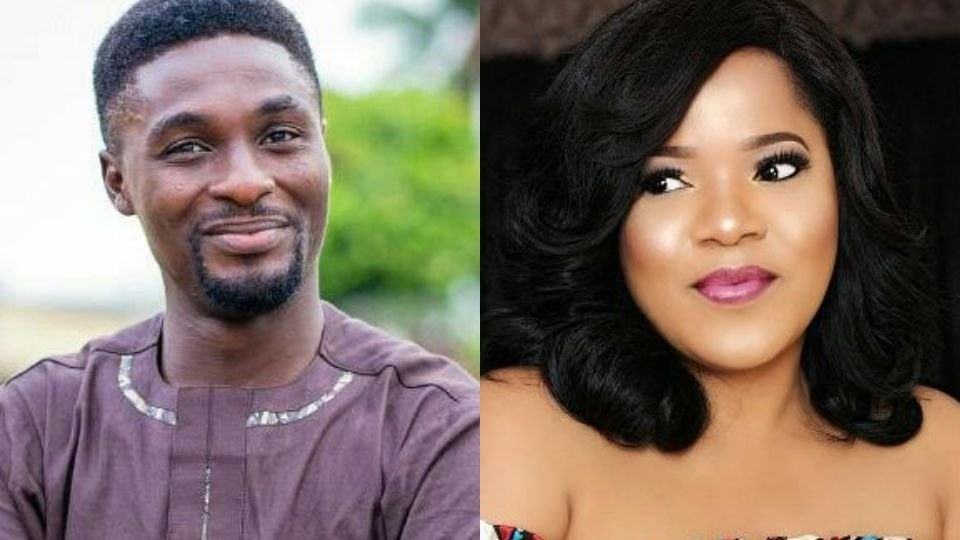 Nollywood actor, Adeniyi Jones, has said he and actress Toyin Abraham have completely moved on from their failed marriage.
This was his reaction to Instagram trolls who keep mocking him for their separation.
According to him, celebrities are human beings too and they are not immune to getting depressed due to social media insults and bullying.
His words, "Quite a number of people knows how celebrities should live their lives, what to wear, where to go, what to eat, cars to drive, areas they should stay and even how to sleep.. but their lives are in total disarray… often times you read comments like "must you reply" My dear I must… CELEBRITIES ARE HUMAN TOO…lots of stupid comments has sent many celeb into depression, it has caused alot of damages most fights escalates because of your comment and homes broken due to hate speech from you and many ran into debt."
"we go through alot to put smiles on faces and home but what we get back from some people are hatred and abuses for no reason.. I've been abused privately and publicly for not doing GIVEAWAY..my dear I GIVE TO PEOPLE ANYWAY AND NOT AGAINST ANYONE WHO DOES .. some say I don't wear designer my dear wetin I dey wear na rag? Anyway that is changing."
"If my post doesn't interest why not scroll to the next post. The only abuse wey una fit abuse me na my last marriage .. and guess what both are parties are doing great moreso building our homes again… but you are there licking our wounds and living in our past.. crying while we laugh hating when we are loving.. my dear we moved on already biko move…Tell me has your entire journey in life been smooth or as planned? come to think of it when u pick your phone to type hate speech how do you feel? Mark my words for everyone who takes pleasure in abusing and sending negative comments your generation even generation unborn will never know peace or do good in life ….. IF YOU LOVE ME I LOVE YOU TOO… #ispeakforme ..PEACE"
Wise words.
Toyin Abraham (born Olutoyin Aimakhu; September 5, 1984) is a Nigerian film actress, filmmaker, director and producer.
She was born on September 5, 1984 in Auchi, a town in Edo State in southern Nigeria, but spent her early life in Ibadan, the capital of Oyo State in southwestern Nigeria. She obtained a Higher National Diploma Certificate in Marketing from Ibadan Polytechnic and was in the same class with Dibie, C.B.N aka x7, Toyin Abraham has starred in many movies and recently starred in a movie called Black Val.
She began acting in 2003, when Bukky Wright, a Nigerian film actress, visited Ibadan to shoot a movie. Over the years, Toyin Abraham has produced, directed and featured in several Nigerian films, such as Alani Baba Labake and Ebimi ni. She was nominated for Best Supporting Actress in a Yoruba film titled Ebimi ni during the 2013 Best of Nollywood Awards alongside Joke Muyiwa, who was nominated for Best Lead Actress in a Yoruba film titled Ayitale. Based on her acting career, Toyin has also been called upon by politicians to campaign for them. At one of the programs for Nigeria President Goodluck Jonathan's re-election bid in 2015, the actress said she was prepared to die for the Peoples Democratic Party (PDP) on whose platform Jonathan is contesting. But she later came out to apologize to her fans for the comments and urged Nigerians not to spill their blood for any politician.
NaijaVibe HoT DOWNLOAD
👇