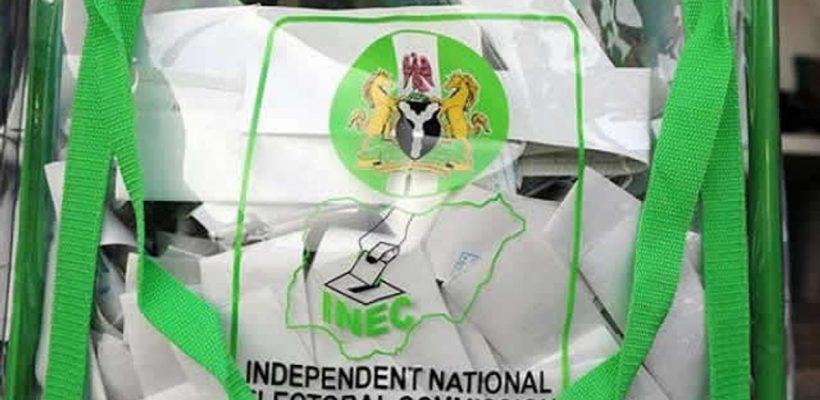 The Independent National Electoral Commission (INEC) has begged traditional rulers to groom their subjects on how to react positively to vote-buying and selling.
Mr. Adedeji Soyebi, Board Chairman, The Electoral Institute, the research arm of INEC disclosed this at a news conference on Kogi and Bayelsa election organized by NESSACTION, a Non-Governmental Organisation (NGO) in Abuja.
According to him, vote-buying and violence were a major problem during the Kogi and Bayelsa polls and it is the duty of every Nigerian to get rid of the bad act.
His words, "Another aspect which is glaring is the issue of vote exchange; violence and the twin brother vote buying are becoming a primary trend in the electoral process in the country."
"People were willing to sell their votes in spite of all we have done to discourage vote buying; it looks as if we were actually advertising because people were just willing to go there and sell their votes.
"A lot of work has to be done by all especially the traditional rulers, they have lots of role to play here, there are so much INEC can do to improve the system but very little we can do about attitudinal change.
"We cannot legislate against attitudes, there is nothing that can be done about attitude, it has to come from within and we must all work against it."
Can this really help?
The Independent National Electoral Commission (INEC), set up in 1998, is the electoral body which was set up to oversee elections in Nigeria.
The origin of the INEC goes back to the period before Independence when the Electoral Commission of Nigeria was established to conduct 1959 elections. The Federal Electoral Commission (FEDECO), established in 1960 conducted the immediate post-independence federal and regional elections of 1964 and 1965. The electoral body was dissolved after the military coup of 1966. In 1978, the Federal Electoral Commission was constituted by the regime of General Olusegun Obasanjo, organizing the elections of 1979 which ushered in the Nigerian Second Republic under the leadership of Alhaji Shehu Shagari. It also conducted the general elections of 1983.
In December 1995, the military government of General Sani Abacha established the National Electoral Commission of Nigeria which conducted another set of elections. These elected institutions were not inaugurated before the sudden death of General Abacha on June 1998 aborted the process. In 1998 General Abdulsalam Abubakar's Administration dissolved NECON and established the Independent National Electoral Commission (INEC). INEC organized the transitional elections that ushered in the Nigerian Fourth Republic on May 29, 1999.
In January 2015, the "#BringBackOurGirls group has raised the alarm over plans by the Independent National Electoral Commission (INEC) to exclude Chibok and some communities currently under the control of the Boko Haram from getting the permanent voter cards (PVCs) for the February elections."
NaijaVibe HoT DOWNLOAD
👇