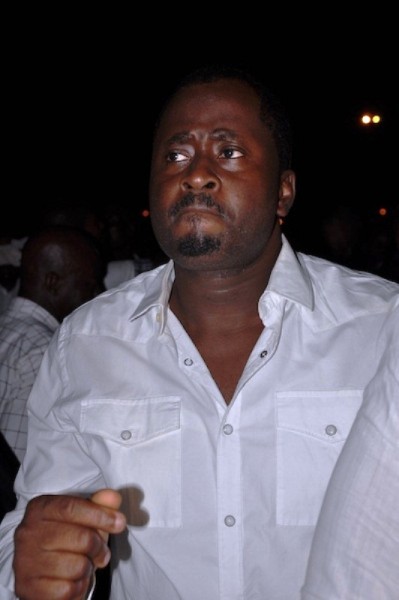 Here's how Desmond explained why he doesn't wear his wedding band in a recent interview with TheNation.
Why is it that most stars don't wear their wedding rings, like you are not wearing yours right now?
I honestly don't know why. Sometimes, it's because of the fear of getting it missing. When we are on set and you are not playing a married role, you'll need to take it out. And sometimes it just might get missing.
When last did you put on your ring?
When last did I stop shooting?
And it's not an issue, is it?
No, she kept it. She's with it. Isn't it better she keeps it than for it to get lost?
In spite of your relevance and steady rise in the industry, you are among the few stars whose marriages are intact. What do you do differently?
If you love your home, that is where your heart will be. Do we have difficulties? Of course! There is no home without its challenges, oh yes! There are times the woman is tired. There are times the man is tired too, but most importantly it's understanding yourselves. One thing I have noticed in a marriage or home is you must understand that a man is totally different from a woman.
The way a man thinks is totally different from the way a woman thinks. What a man considers his priority is almost 80 percent different from what a woman sees as her priority. And the most difficult thing in this world is a man understanding a woman.
But if you understand a woman, the way they think, what tickles them, what makes them happy, simple, you will not have problems with them.
Men that live very long understand that principle. I intend to live long.
What then is a woman's priority?
What is a woman's priority? A woman's priority is attention, love, but a man looks at security.
A man looks at, 'I want to protect my family; I want to make sure I feed them.'
If you don't have money but tell a woman 'I love you' ten million times, I'm talking of in a marriage now, and the woman sees prospect, the woman sees a hardworking man, she's okay. Give a woman what she wants, she's okay!
How were you able to understand this early in life?
Who told you it was early. It wasn't early in life o, till now I still never understand finish. I'm telling you.
You must understand the woman's good day and the woman's bad day. Don't ask for too much and don't expect too much. Most importantly, just make sure you are happy at all times. If you are happy then it rubs off on your home
We would love to know your thoughts on this post. Drop your comments
NaijaVibe HoT DOWNLOAD
👇