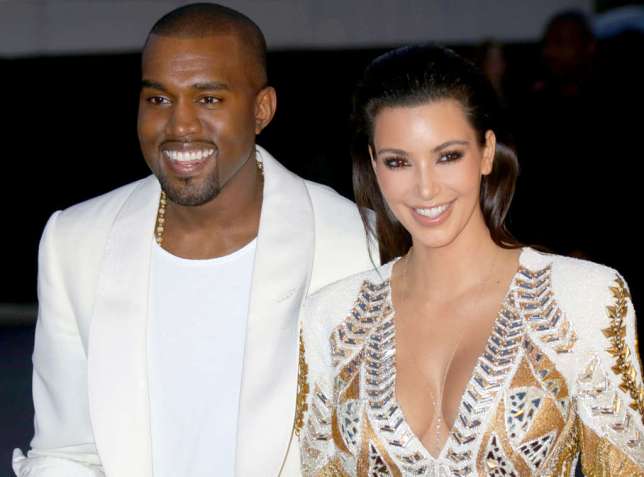 When Ryan Seacrest sat down with the whole Kardashian family, no topics were off limits, and Ryan got everything out of the girls (and Rob and Bruce) that we've been waiting for!
Kim Kardashian hasn't documented her relationship with Kanye West on TV as much as she did with previous boyfriends and husbands and during the family's April 21 chat with Ryan Seacrest, she explained why that is. And another surprise revelation was how Kanye feels about her reality show!
Kim Kardashian Talks Showing Her Romance On 'KUWTK'
When Ryan asked sisters Khloe Kardashian, Kourtney Kardashian and Kim if they had any regrets, they simply said, "no".
However, they said they do set boundaries for what they put on Keeping Up with the Kardashians which are different for each of them. For Kourtney, it's with her kids. For Khloé, it's with her hubby, Lamar Odom.
For Kim, it's her personal relationship with Kanye – and she has good reason.
I changed a little bit in showing relationships. You put it all out there for the world to see, and people turn because they just don't get your decisions. You know, you're like should I really put my next relationship on, will they get this? I felt like I gave so much of myself in my marriage publicly and when you make mistakes it's embarrassing.
Top 10 Moments Of Ryan Seacrest's Kardashian Interview
There were tons of great moments throughout the show, but were our favorites:
*Kim orders french fries to dip in honey; it's one of her pregnancy cravings!
*Rob Kardashian says he cries every time he gets into the shower, and Khloé says he's not kidding. He then makes a joke that it's not exactly about his weight but about the size of his penis.
*Momager Kris Jenner calls the family a "perfect storm". (In case you didn't already know!)
*Scott Disick explains that sometimes Kourtney watches reruns, sees an episode of them fighting and gets mad at him all over again – which we can totally see happening.
*Scott reveals that Kourtney mentioned having a yoga wedding – with everyone on mats!
*Scott and Kourt talk getting married, and agree that maybe in three more years – when they'll have been together for 10 years – they'll make it happen.
*Bruce Jenner tells Ryan that he hates when he hears that the girls are "famous for being famous" or "not talented". That is followed up by Ryan asking what exactly their talent is. Kris explains it's in their clothing designs, while Bruce says it's also their head for business.
*Kim says that, while Kanye is busy traveling and can't be on KUWTK often, he "loves watching the show".
*Kim talks about the horrific pain she's been in during the pregnancy, and even admits that she calls Khloe crying constantly. Khloe says Kim told her she should adopt, or use a surrogate, so she doesn't have to go through the pain. Meanwhile, Kourtney went through a simple pregnancy.
*Kim opens up that she does want to marry Kanye eventually, and is happy that she was brave enough to realize her mistake so quickly when marrying Kris Humphries, and finding the one who she wants to be with.
*The show ended with Khloe saying that she wants to do the show for another 25 years! Sounds good to us!
So do you think Kim & Kanye will get married soon?
We would love to know your thoughts on this post. Drop your comments
Follow NaijaVibe


HoT DOWNLOAD
👇