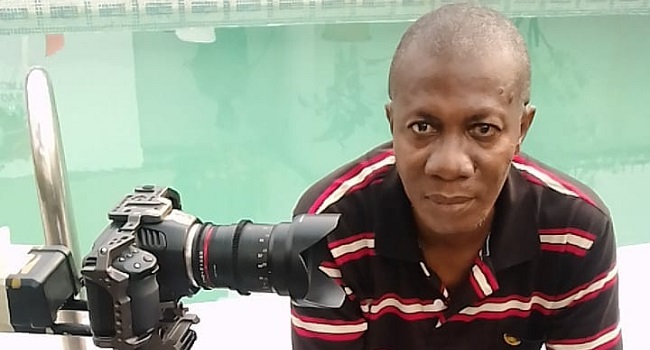 Respected Nollywood director, Chico Ejiro has opened up on why Nollywood marriages don't work.
Speaking to Yes International Magazine, he said
But in Nollywood, why marriages don't work; one day I will go and give them a small lecture. I'm sorry to say this – the girls feel they are too big, above the men, while the guys, those ones that cannot manage their marriages, believe in what we call king kong. King kong believes I'm too much, who is this woman? So, until they can come together, you the lady, you are submissive.. you cannot have a husband and 24 hours you are on locations, everyday you travel round the world, next tomorrow you are in one party in London and you say you are a married woman. How will it work? Or because you are richer than the boy, you cannot cook for him, you employ a house girl or your younger sister to be talking care of your husband. E be like Fela song – she go say I be lady! Your husband smokes, you smoke, your husband clubs, you club, you wan talk say I am a star. Why? Because one big billionaire is investing money on you. When you go out, all the people are shouting super star, super star, super star. So, they should separate their lives and marriages from acting and become humble. But there are some good examples in Nollywood o! All of them are not just bad. We have people like Chioma Chukwuka – Apotha, she has been keeping her marriage; Omotola Jalade has been keeping her marriage, Sister Joke Silva. A lot of them have been keeping their marriages. So, those who cannot keep theirs should go and learn from those who keep their marriages.
On why his marriage works, he said
Why my own has been strong is because there are some principles about life. If you see any marriage, you will think there is no problem, but it is not so. I will tell you just one small story – when I got married, 3 years after I got married, I got so pissed off about marriage that I said I wanted to walk away. And I went to meet the Registrar and the woman sat me and my wife down and gave us education. So, since that day, we now understood that in marriage you must be patient, you must solve your own problem yourself, a third party must not come in. There's a key word in marriage, it's called communication. You must learn how to talk to your wife. Once you come back, don't just sleep, don't think you are king kong, don't think you are too much, you have so much money, who is she? No, no, no.. Don't do that. I go to market 90 percent of the time in my house, I cook, because I like to cook. Don't allow your friends to deceive you. So, there's a factor you should understand – in our marriage, nobody should come between us; we settle our problems. There are times we don't talk, but the following day we just say do you know you are a very useless man, stupid woman, ehen! Don't allow your friends to say I saw your husband, I saw your wife, no, no, no.. So, we understand that and it's been keeping us.
NaijaVibe HoT DOWNLOAD
👇