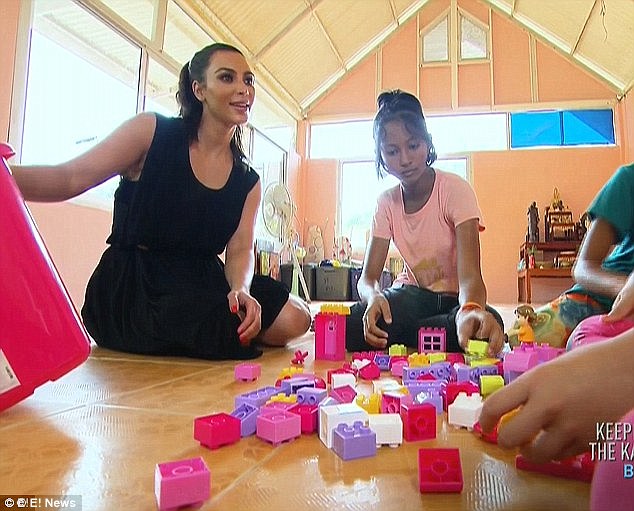 Earlier this year, Kim and family were in Thailand on vacation when she fell inlove with an orphan who she bonded with.. The beautiful 13 year old orphan gave Kim a bracelet.. Kim them gushed about wanting to adopt her, even calling Kanye to gush about her new found love. Kim said on their reality show
"When you meet someone that you really connect to like this, you can't help but think like how you could change their life. And I think that looking into adoption would be amazing. I literally cannot stop thinking about her. I told (husband) Kanye, I was like, honestly, this girl is so sweet and so cute, like, I would honestly adopt her."
During the show, Kim said she was told it wasn't going to be possible to adopt because of Thailand's strict adoption laws..
But now, in an exclusive Mailonline interview, it's been learnt the the 13-year-old called Pink actually said a polite No!
'When I found out she wanted to adopt me, I was shaking. I was so excited. It would be such a change of life for me. When she came here, it seemed as if I was the first one she looked at and smiled at. We had a connection straight away. I think she is really pretty and she has a very nice personality.'
'I thought she was lovely and I really enjoyed meeting her and I loved being on TV too. I spoke to my mum about Kim and she said 'When you finish High School and you can look after yourself, I will give you permission to go and live with Kim if you want to go, But the other children here and like brothers and sisters to me and I couldn't leave them behind.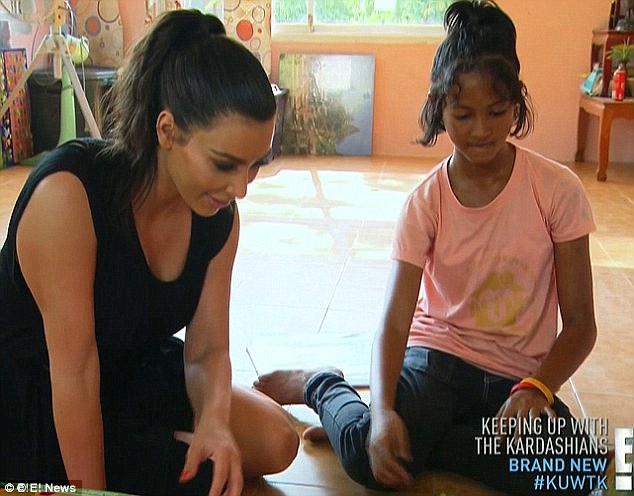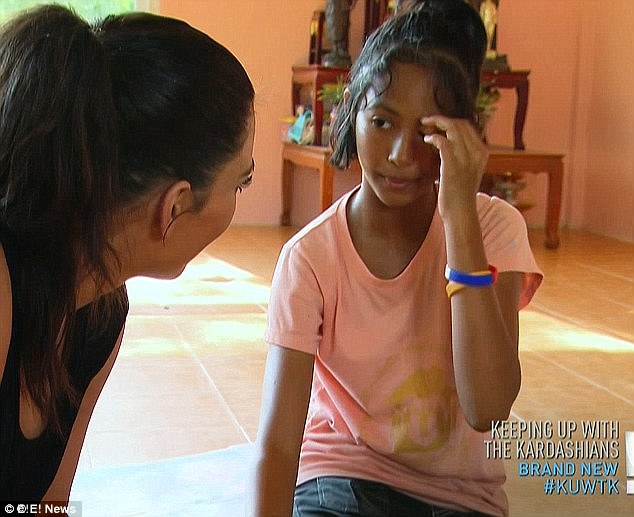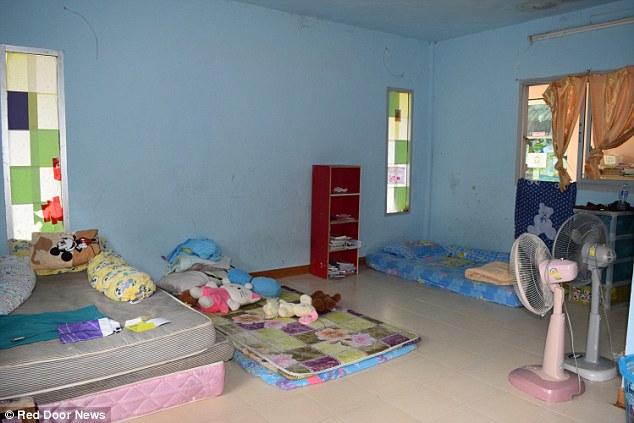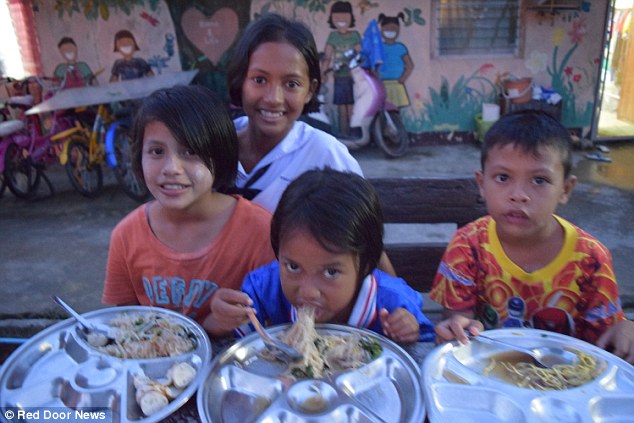 They are my family and I couldn't just go away and leave them. 'Everyone wants to have a different or a better life, I suppose. But when I thought about it I realised it wouldn't be good for me, because I would have to leave so much behind. I wasn't ready for that. I would like to see her again one day if it's possible. But not just Kim I'd like to meet her husband and her daughter as well. I'd like to meet the whole family.'
Her mum who gave her up to the orpahange because she was unable to care for her and send her to school said
'I was very proud when I heard that this famous lady wanted to adopt Pink but at the same time I didn't want her to go away with the Kardashian family. She is only young and I would miss her very much'
Pink makes an exhausting 100-mile round journey by bus every day with two other girls to attend the province's top government school after the three of them passing a demanding entrance exam. She gets up at 5am and returns home at around 6 pm.
NaijaVibe HoT DOWNLOAD
👇