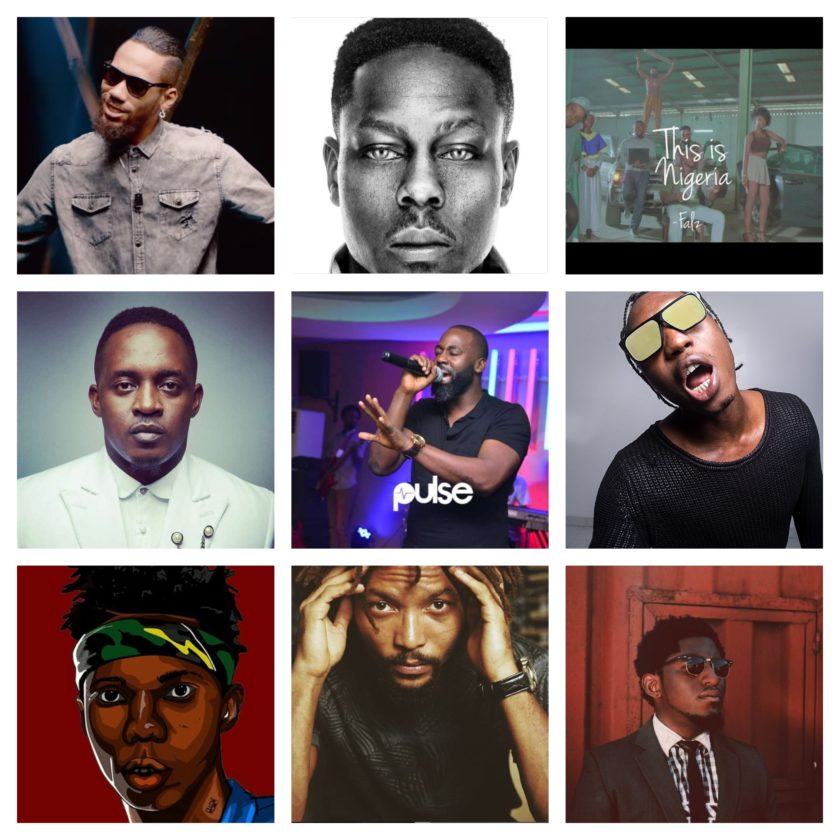 Steadily in the past few years, there's been an evolution in the hip hop game of Nigeria. Every hip hop head is trying to get his signature print in the music industry. Even though some top rappers have gone into oblivion, we still have some are trying to keep the game tight. Below is a list of hip hop tracks I have been jamming lately, check it out;
1. Falz featuring Phyno X Chigurl – Karashika
This is one track I have been jamming for more than a week now. The vibe just keeps getting to me, Falz and Phyno really did a fantastic job on this song. Falz has been doing very well ever since he released his album 'Wazup Guy'.
The hook goes thus Killer with the flows and nobody sicker, The money and the fame now coming quicker, Queen of the coast don dey find a nigga Lord save me from karishika.
2. Vector X Sarkodie – King Kong Remix/Cypher
Oshey! Had to get this song on the second spot. As if the first remix was not okay, Vector went on and did another remix with Sarkodie. Trust me this is the best of all versions of King Kong.
Vector and Sarkodie seem to have this good chemistry when they bounce on a beat just like they did on
Sarkodie's 'Rap Attack'. Thumbs up to both of them for this track.
3. Ola Dips – Let Dagrin Down
You might be wondering like who Ola Dips is, I would simply say he's the next 'face of indigenous hip hop'. This song is more than just a tribute to DaGrin, he made a lot of things cleared in the song in a very well delivered way.
The song is a cover of Tinashe's Pretend featuring A$AP Rocky and is a reminiscent of J Cole's 'Let Nas Down'. The part I really loved was the skit in the end where DaGrin made a phone call to Ola Dips.
Thumbs up to sossick on the production.
4. Phyno – Asai
Phyno keeps bursting my brain with every track he churns out. Even though I no dey hear wetin e dey talk, lol. I just like the way he flows and delivers his verse. The visuals even took the track to another level. Cop it if you've not.
For a while now, A-Q has been dropping lots of materials since his 'Son of John' mixtape which had lots of positive reviews. But this track right here got some real good delivery and storytelling in it. He talked about Religion and our world of today.
It's my last but not the least track off my list.
By MoVeeK
Follow NaijaVibe

NaijaVibe HoT DOWNLOAD
👇