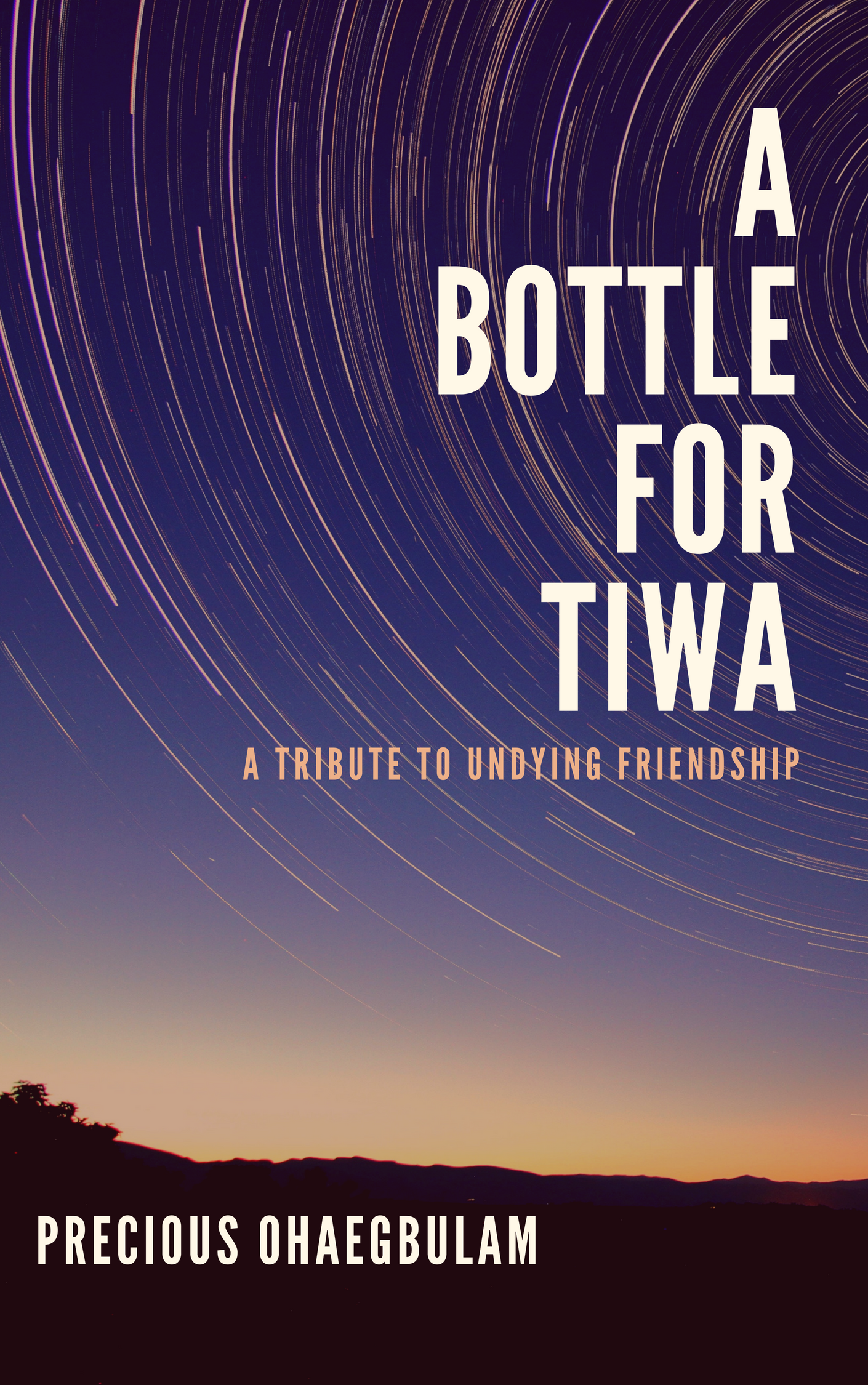 Maryland, Lagos – Friday Evening – 10.45PM
We alighted and retrieved our JanSport bags whilst thanking the driver for a safe trip.
Attending Tiwa's funeral had done a number on Greg and I because we couldn't seem to pick up pace as we tried to find our way home towards Ikeja. The luminous display of the Hublot timepiece (Greg and I had one apiece – birthday gifts from Tiwa, our mutual BFF and "partner in crime") on my wrist seemed to jab ferociously at my nerves as if to remind me that if we didn't pick up pace, the vermins of the night would relieve us of our valuables. Hmmmm. Being robbed on your way back from the funeral of your most beloved friend? Talk about double wahala. In case you're wondering, Greg and I are not twins. We're friends and our friendship has stood the test of time. We work in the same construction company. We were born on the same day and grew up on the same street in Surulere. Try that for size.
En route Campos, Lagos Island – Saturday Evening – 6.46PM
The prospect of an early evening jostle to secure a prime spot at our favourite "napping" joint always left me with jarred nerves. If Friday evenings are conventionally chaotic in Lagos, Saturday evenings were the worst. The number of revelers headed in the same direction always left me in perpetual wonder. The friendship and companionship that Greg, Tiwa and I enjoyed on Saturday evenings always made up for whatever sour grapes the week had thrown at us. Greg coined a word for our grooving time. Napping. "Make we go nap am joor." He'd say with such gusto that always made me and Tiwa laugh and salivate at the thought of the tasty barbecued fish accompanied by bottles of 33 Export Lager Beer that we'd normally consume at our usual joint at Campos. You see, no one brings life to a party better than three friends with the right network, solid cash to burn and a zest for life. This particular evening was no
different since Greg and I had the jaiye jaiye masterplan. In case I forgot to mention, Tiwa is blind. Well, used to be blind. Don't let that make you sigh though: those who can see have got nothing on her. Greg and I were her massive support system. Friendship goals or yes?
Apartment Balcony – Sunday Morning – 7.56AM
Since we were generally moderate drinkers, our revelry sometimes continued into Sunday mornings with bottles of our favourite 33 Export Lager Beer to be accompanied by a nice spread of cashew nuts or Chin-Chin. On this particular morning, Greg and I reminisced about Tiwa and the fond memories we shared in our friendship. I reminded Greg of how the sight of a beautiful and blind Tiwa nearly drove our senses into ecstasy when she was accompanied on a journey by her father to a training program which, coincidentally, also had Greg and I as participants and as fate would have it, turned out to be the first of meetings that would herald a friendship like no other. That was the day our friendship blossomed. Two guys, beauty and the bus. Her beauty was so intense that we both couldn't take our eyes off her. Greg laughed hard as I recollected how we both pretended to look at our watches when her father kissed her on the forehead before leaving her in our care at the end of the four-hour bus ride that made us vow to be her friend and protect her at all costs then and after. I should say that we succeeded. As we shared the last bottle of 33 Export Lager Beer, Greg went in to bring a photo album containing some photos we had taken with Tiwa at various times and places and as we leafed through, I admired her beauty and tried to freeze the moment, memorizing every
detail, every aspect and every feature so it would never be erased from memory. Tiwa may have been blind but she was a very beautiful babe and also everything one could ask for in a female friend. The icing on the cake? She loved sharing the beer of friendship with her two bobos: 33 Export Lager Beer. As I prepared for my usual Sunday siesta, I said a prayer to my Guardian Angel: Dear Angel, if this type of friendship exists only in my dreams, don't wake me up.
NaijaVibe HoT DOWNLOAD
👇