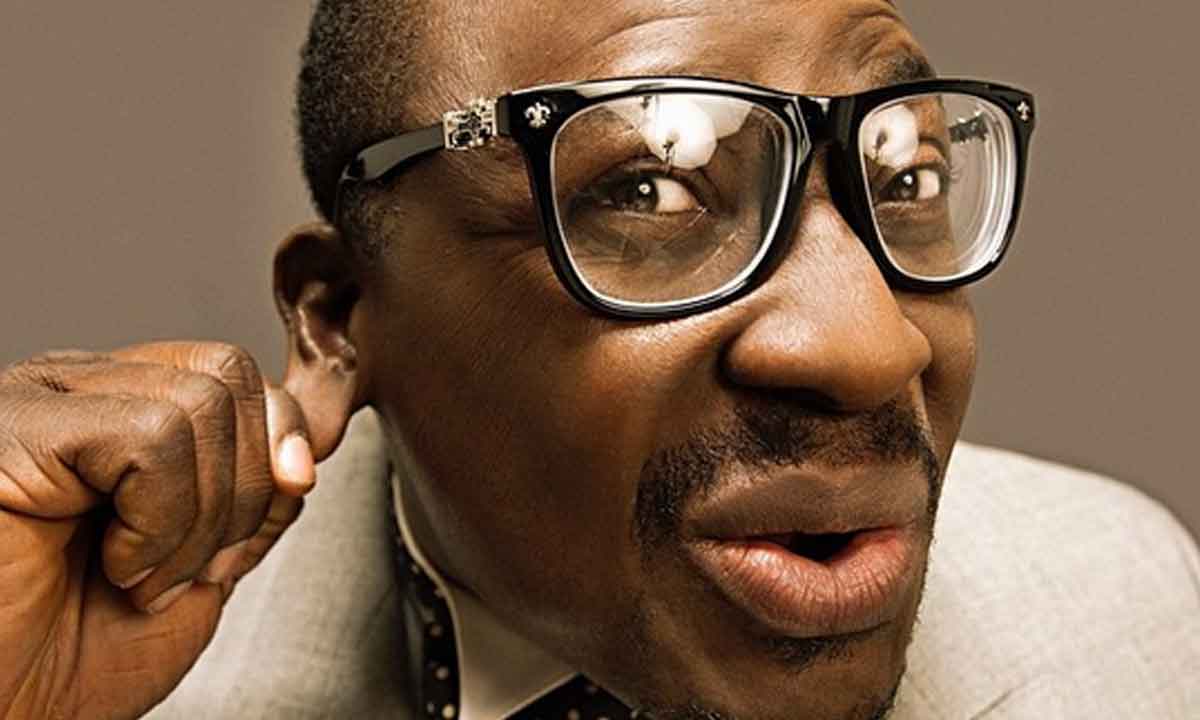 King of comedy, Alibaba is wondering why people are thinking about a comedian becoming president in Nigeria.
This is his reaction to news that broke recently of a comedian that won the Presidential election in Ukraine by an overwhelming margin.
His words, "Re:Election of a comedian as president of #Ukraine. Please let us not be too far reaching in our expectations. We celebrate with Ukraine, for a transparent electioneering process. A lot of people have in the euphoria, started asking whether a comedian can be a President, in NIGERIA. C'mon!!!!! PEOPLE!
Are we not just being funny? In which elections? How? In a country where the people who are supposed to amend our constitution are mending it, from left, right and centre? Where a governor whose state cannot generate N2b in a month, is spending N200m on his consumables? In a country where there IS NO DATA BASE OF THUMB PRINTS. Where we do not have a true population. Where a man who has not seen and earned N2millon monthly, becomes a billionaire after just 4 years of being a public servant.
Where, a senator who is supposed to serve is being served? Where, you cannot explain your wealth and you cannot #ShowWorking. Where, the countries refineries begin to shut down and we all let it shut down before we take note. Where we, have verrrrrrrrrrry verrrrrry rich people who own oil wells and licenses, but refuse to develop where the oil came from, but all the other places where the oil is not found look like where the oil came from. In a place where, people can walk into a National Assembly and carry a mace. Nothing happens. Snatch ballot box. Nothing happens. Police shoots unarmed citizens. Money meant to protect the territorial integrity of a nation are shared for election purposes. Nothing happens.
People are slaughtered on a daily basis, and we think it's ok. Where an election can hold, 16 votes will be greater than 19 votes. Where presidency costs over N10b, Governorship over N5b, Senate about N1B, Reps N250m and above. State assembly cost nearly N100m. Local government chairman, N50m (oil producing states cost more) Where a minister will say, we are broke. And he is fired. A legislator says "we are paying ourselves too much", he is suspended. Salaries are not paid for months, national assembly don't care. You now want a comedian to run for office. Nice joke."
Follow NaijaVibe

NaijaVibe HoT DOWNLOAD
👇