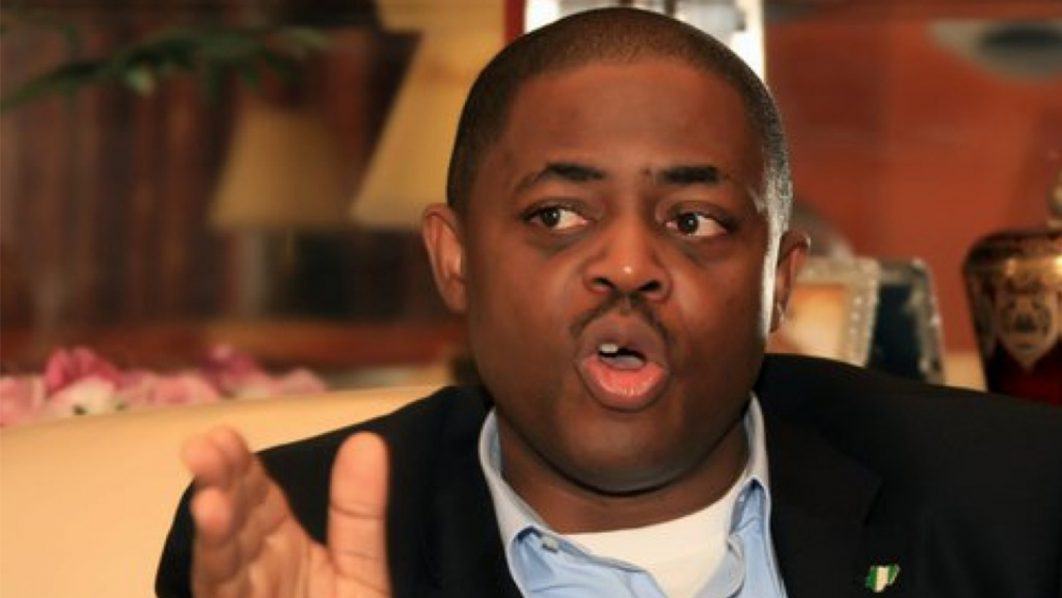 Ex minister of Aviation, Chief Femi Fani-Kayode has rubbished reports that say he has joined All Progressives Congress, APC.
The fluent director of Media and Publicity, GEJ's Campaign Organization, also told the people behind the rumor that he would rather die than join APC.
He added that that APC is a filthy, rat-infested sinking ship.
His words on Facebook, "The suggestion that I have joined the APC is not only false but it is also deeply insulting. Those that are peddling this fake news should bury their heads in shame.
"With what we have witnessed over the last 5 years I would rather die than join a filthy, rat-infested sinking ship like the Almajiri Peoples Congress (APC).
"Those that claim that I have joined them and that seek to link my good name to such a bloodthirsty, blood-lusting, accursed political association of Boko Haramists, Fulani herdsmen, genocidal maniacs, ethnic cleansers, mass murderers, ethnic supremacists, religious bigots, cow-lovers and corrupt treasury looters that have brought nothing but death, division, misery, poverty, incompetence, shame and destruction to our nation and our people will burn in hell forever!
"I am committed to opposing the APC and those that are in their ranks for the rest of my natural life and I will NEVER join them no matter what!"
"They are nothing but darkness whilst I stand for the light of God and truth: there can be NO fellowship between light and darkness."
Is he right?
The All Progressives Congress (APC) is a political party in Nigeria, formed on 6 February 2013 in anticipation of the 2015 elections. APC candidate Muhammadu Buhari won the presidential election by almost 2.6 million votes. Incumbent President Goodluck Jonathan conceded defeat on 31 March. This was the first time in Nigeria's political history that an opposition political party unseated a governing party in a general election and one in which power transferred peacefully from one political party to another. In addition, the APC won the majority of seats in the Senate and the House of Representatives in the 2015 elections, though it fell shy of winning a super-majority to override the ability of the opposition People's Democratic Party to block legislation.
Formed in February 2013, the party is the result of a merger of Nigeria's three biggest opposition parties – the Action Congress of Nigeria (ACN), the Congress for Progressive Change (CPC), the All Nigeria Peoples Party (ANPP), a faction of the All Progressives Grand Alliance (APGA) and the new PDP – a faction of then ruling People's Democratic Party. The resolution was signed by Tom Ikimi, who represented the ACN; Senator Annie Okonkwo on behalf of the APGA; Ibrahim Shekarau, the Chairman of ANPP's Merger Committee; and Garba Shehu, the Chairman of CPC's Merger Committee. Ironically, less than 2 years before the party's historic victory in the 2015 elections, Messrs. Annie Okonkwo, Tom Ikimi and Ibrahim Shekarau resigned from the party and joined the PDP.
The APC support state's rights, advancing state police as part of its manifesto. Its social policy is a combination of social nationalism. Despite the parties' domination by pro-devolution politicians like Atiku Abubakar, Bola Tinubu and Chief Bisi Akande, the party's presidential bearer and the CPC wing is less inclined to federalism.
Follow NaijaVibe


HoT DOWNLOAD
👇