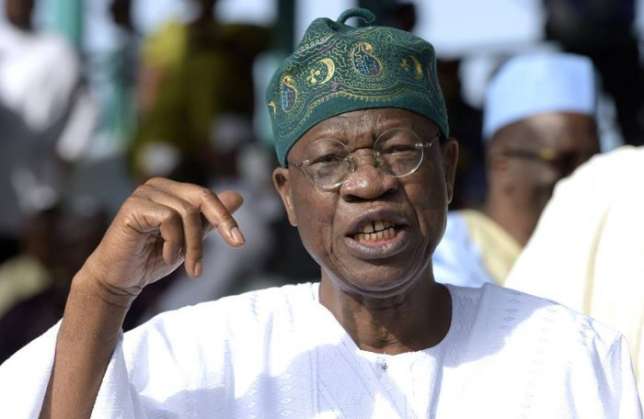 Minister of Information and Culture, Lai Mohammed has said poverty eradication is important for sustainable development in Nigeria and FG is focusing on that.
Lai revealed this at the Quarterly Public Lecture of the National Institute for Cultural Orientation (NICO) held in Abuja.
According to him, FG plans to reposition the economy and enhance the standard of living of Nigerians via the non-oil sector.
He added that Muhammadu Buhari's government is focused on uplifting 100 million Nigerians out of poverty in the next decade.
His words, "The Sustainable Development Goals (SDGs) was conceived at the United Nations Conference on Sustainable Development in Rio de Janeiro, Brazil in 2012."
Do you believe this?
Lai Mohammed is the current Nigeria's Minister of Information and Culture. A Nigerian lawyer, and former National Publicity Secretary of the All Progressives Congress (APC).
He was born into the family of Alhaji Mohammed Adekeye in 1952. He is a native of Oro in Kwara State. He earned a bachelor's degree in French from Obafemi Awolowo University, in the year 1975. He proceeded to obtain a Law degree from the University of Lagos, and then Nigerian Law School in 1986. As a practicing Lawyer, Alhaji Lai Mohammed co-founded the legal firm of Edu & Mohammed as a Senior Partner in 1989.
Alhaji Lai Mohammed is a businessman and served as the Chairman of Optmedia Limited, a subsidiary of Afromedia Plc since 18 December 2008. He served as a Director of Afromedia PLC since May 2011. Alhaji Mohammed is also a fellow of the Nigerian Institute of Public Relations (NIPR) and worked as Public Relations Officer for almost 10 years with the Nigerian Airport Authority, now Federal Airport Authority of Nigeria (FAAN).
In October 2002, Alhaji Lai Mohammed was a candidate for governor in the April 2003 Kwara State elections on the Alliance for Democracy platform. He was assaulted and five vehicles in his convoy were smashed in front of Senator Suleiman Ajadi's campaign office at Oke-Onigbin during a festivity. He served as Governor Tinubu's Chief of Staff during his first term.
Lai Mohammed is an active politician and was the National Publicity Secretary of All Progressive Congress (APC) in Nigeria. He was on 11 November 2015 sworn in by President Muhammadu Buhari as Minister of Information and Culture following his appointment and successful screening by the Nigerian Senate. On 21 August 2019 he was again sworn in by President Muhammadu Buhari as Minister of information and culture.
Follow NaijaVibe


HoT DOWNLOAD
👇