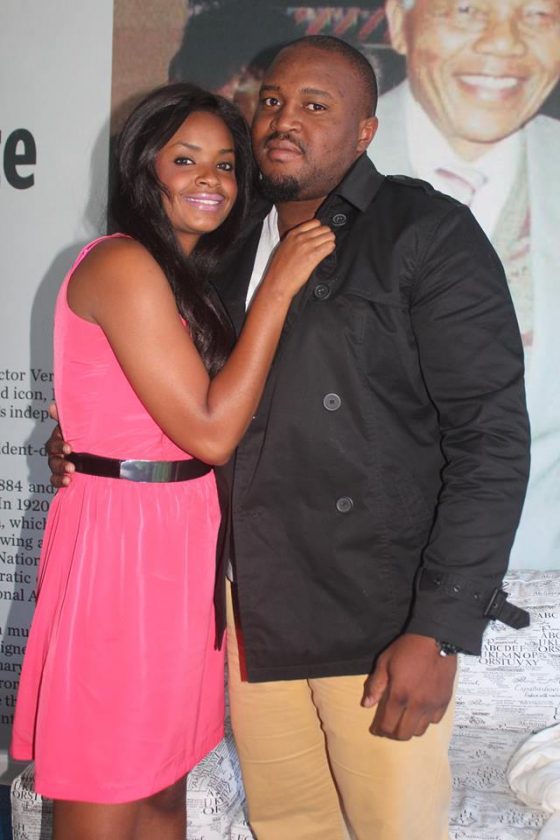 Some days ago we reported that Dillish has broken up with her long time boyfriend.
Her boyfriend has opened up to the Namibian Sun where he gives reasons for the breakup..
He says it was mainly because he flirted with a Nigerian woman..
Their report below..
It wasn't about money. It's just that we both agreed that we are better apart. Dillish isn't just physically beautiful, she is also amazing and I respect her, While Dillish was on the show, there was a Nigerian woman who was helping to campaign for people in her country to vote for her. I was in contact with her because I helped with the campaigning.
Gaeseb paused again, before continuing.
We flirted via text messages and so on. I mean all guys flirt, it doesn't mean you intend on acting on it. She then sent a snapshot of our conversations to a friend of Dillish, who eventually sent it to Dillish. We had an argument about that, which led to an argument about other things and we both said some things that we wish we didn't. After that we decided to break-up and haven't been together since December. The pregnancies and the cheating rumours are all ridiculous. I wish people will give us our privacy and let it go now. We both need our privacy and we love each and probably always will so we need our privacy
He said contrary to rumours, he had not impregnated another woman.
I was shocked when I heard that I impregnated another girl and that I have many other kids. I have a ten-year-old boy. This alleged pregnancy is just untrue
Asked about rumours that Dillish is dating Nigerian singer Flavour N'abania, Gaeseb said..
I doubt Dillish is seeing Flavour, but if she is, then it won't be to spite me. Dillish isn't a spiteful woman. It's not her kind of thing.
NaijaVibe HoT DOWNLOAD
👇