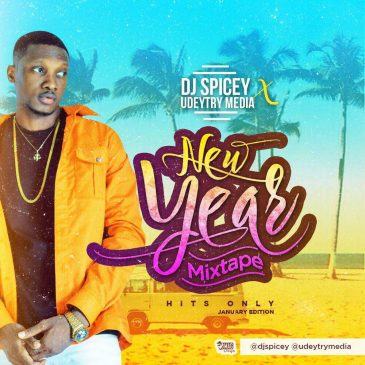 We are so much excited as we finally release this Vol 1 of our First Official Mixtape for the Year 2018 Hosted by DJ SPICEY tha Spicey Of The Party..
Its Hotter than Fire. Its the Udeytry Media MixTape (December & January – New Year Edition).
This Month Edition of our Mixtape was Specially cooked and served for your listening pleasure. Its our First Mixtape in 2018, So we thought of Cooking something more Spectacular to entertain all our Fans home & abroad.
Download & Jam it!
DOWNLOAD New Year Mixtape 2018