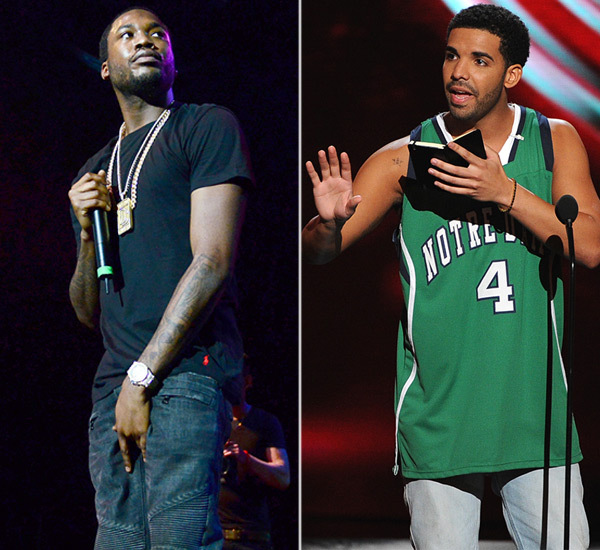 Meek Mill's tweets this week kept hip hop Twitter busy throughout the week because it was considered not just an insult to hip hop but also career threatening.
Yesterday, the 'ghostwriter' Quentin Miller responded and Funkmaster Flex made more accusations.
Drake stayed silent, until today when he responded like it was done in the '90s: by releasing a diss track 'Charged Up' on his Beats 1 OVO radio. While it didn't mention names, it obviously addressed the ghostwriter claim.
Read him:
I did some charity today for the kids / But I'm used to it cause all y'all charity cases / All y'all stare in my face and hope you could be to replace me / Snitchin' on us without no interrogation / I stay silent 'cause we at war and I'm very patient.

Wow, I'm honored that you think this is staged / I'm flattered man, in fact I'm amazed / The perfect start to the summer man, this shit is a doozy / This shit is twistin' the movie, but don't jump to any conclusions / You boys aren't getting' any of your feelins on me / You should embrace it this could be one of our realest moments / OK, the flow's startin' to feel familiar, don't it? / Must I remind you that Jimmy got twenty million on it.

I seen it all comin' I knew they would push a button / Easter egg huntin', they gotta look for somethin' / I'm done doin' favors for people / 'Cause it ain't like I need the money I make off a feature / I see you niggas havin' trouble goin' gold / Turnin' into some so-and-so's that no one knows.
And then this:
Cops are killin' people with they arms up / But your main focus is tryin' to harm us?
That's all the response we need.
Now, #TeamDrake and #TeamMeek are up on Twitter outsmarting each other
Meanwhile, moments after the song hit the airwaves, Meek Mill tweeted this, which we think is an obvious response to the song: –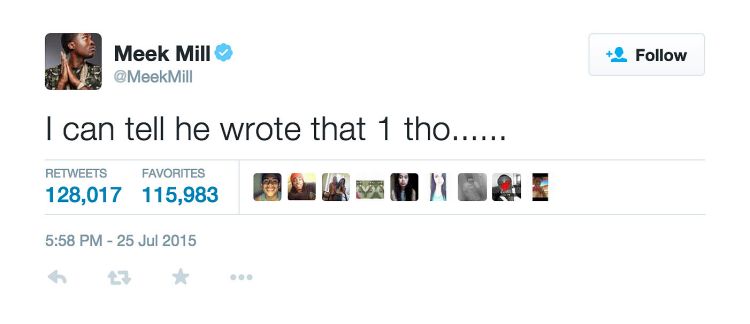 Listen to the song below, Drake is winning right now as the song is No1 on billboard and trending on twitter. We await Meek Mill's response
Follow NaijaVibe

NaijaVibe HoT DOWNLOAD
👇