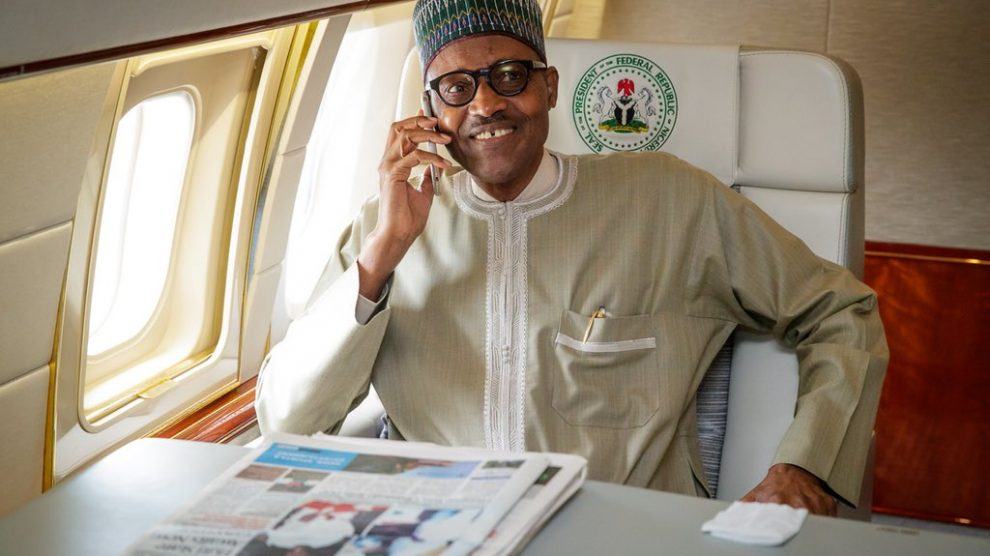 President Muhammadu Buhari has shared his reaction to the alleged killing of 4 aid workers by terrorists in North-eastern Nigeria.
The President's Special Adviser on Media and Publicity, Mr. Femi Adeshina revealed this in a recent statement in Abuja on Saturday, December 14, 2019.
The aid workers were captured close to Damasak, Borno State in July and had been held by the terrorists despite efforts to secure their freedom.
Buhari blasted the alleged killing and said commiserated with the affected families and loved ones. He added that evil must defeat good in the country for things to get better.
It read, "President @MBuhari condemns the alleged execution of four aid workers by terrorists in North-eastern Nigeria, saying the defeat of evil by good is inevitable, no matter the pyrrhic victory evildoers seem to win.
The President feels saddened by the claimed development, and commiserates with the family and loved ones of the aid workers, who had offered themselves to serve humanity at grave risks.
The aid workers had been abducted near Damasak, Borno State, in July, and had been held despite all efforts to secure their release, till their alleged execution.
"Evil will always be defeated by good at the end of the day. Whatever seeming victory evil records, eventually rebounds on the evildoer. We are resolved to beat evil in this land, and we remain unrelenting till we achieve it."
Do you believe he is the man for the job?
Muhammadu Buhari GCFR (born 17 December 1942) is a Nigerian politician currently serving as the President of Nigeria, in office since 2015. He is a retired major general in the Nigerian Army and previously served as the nation's head of state from 31 December 1983 to 27 August 1985, after taking power in a military coup d'état. The term Buharism is ascribed to the Buhari military government.
He unsuccessfully ran for the office of president of Nigeria in the 2003, 2007, and 2011 general elections. In December 2014, he emerged as the presidential candidate of the All Progressives Congress for the March 2015 general elections. Buhari won the election, defeating the incumbent President Goodluck Jonathan. This marked the first time in the history of Nigeria that an incumbent president lost to an opposition candidate in a general election. He was sworn in on 29 May 2015. In February 2019, Buhari was re-elected President, defeating his closest rival Atiku Abubakar by over 3 million votes.
Buhari has stated that he takes responsibility for anything over which he presided during his military rule, and that he cannot change the past. He has described himself as a "converted democrat".
Muhammadu Buhari was born to a Fulani family on 17 December 1942, in Daura, Katsina State, to his father Hardo Adamu, a Fulani chief, and mother Zulaihat. He is the twenty-third child of his father. Buhari was raised by his mother, after his father died when he was about four years old.
NaijaVibe HoT DOWNLOAD
👇