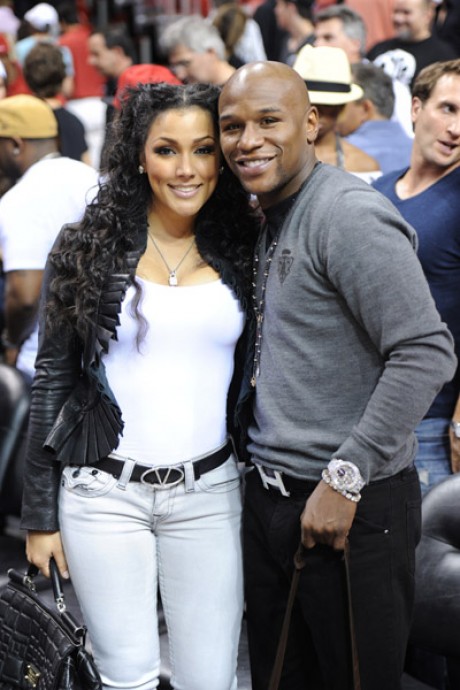 According to the lawsuit, obtained by TMZ, Jackson claims Floyd first got violent with her back in 2012 … right after he was released from the slammer in a domestic violence case involving another woman. Jackson claims the two were arguing when "He twisted [her] arm, choked her and forcibly took her phone away from her to look through it."
Jackson claims Mayweather got violent again in April 2013 … when during another argument, he "bent her arm, restrained her, and pointed a gun at her foot, asking 'Which toe do you want me to shoot?' "In her suit, Jackson claims he then demanded her to remove her 17 carat diamond engagement ring at gunpoint. Jackson also claims Mayweather invaded her privacy when he posted photos of her sonogram on social media – and claimed the "real" reason they broke up is because she "killed our twin babies."
There's more … Jackson claims Mayweather struck again in Feb. 2014 at his condo at the Ritz in L.A. Shantel claims she was trying to leave following yet another argument – when Floyd grabbed her by the arm and dragged her back inside. She claims Floyd blocked her from leaving for more than an hour. She's suing for assault, battery, defamation, invasion of privacy, intentional infliction of emotional distress, harassment and more.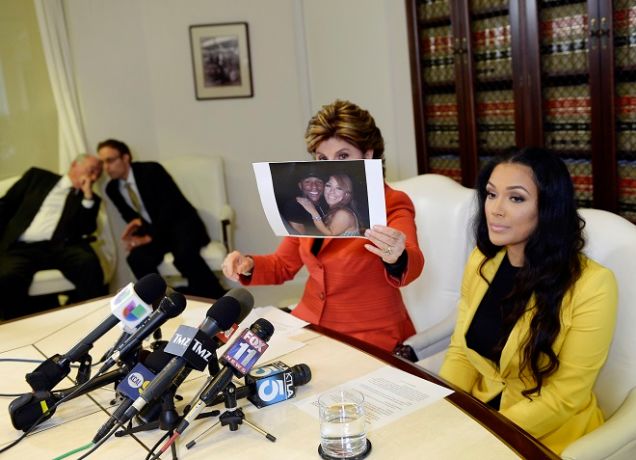 In a press conference held today, Shantel fought back tears while explaining her decision to file the lawsuit against her former "best friend" and ex-fiancé. She said that she had given the boxer several opportunities to "do the right thing" but he has yet to step up.
There was a point in my relationship with Floyd that I thought we would be together forever. I loved him so much and I made sure that I took care of him the best I knew how.
I tried my best to make our relationship work by compromising and going to relationship counseling, but I finally realized that there was no hope and our relationship could not continue.
I loved Floyd deeply but he continued to disappoint and intentionally hurt me. I have been embarrassed and humiliated more than I can ever imagine by Floyd whom I once called my best friend and fiancé.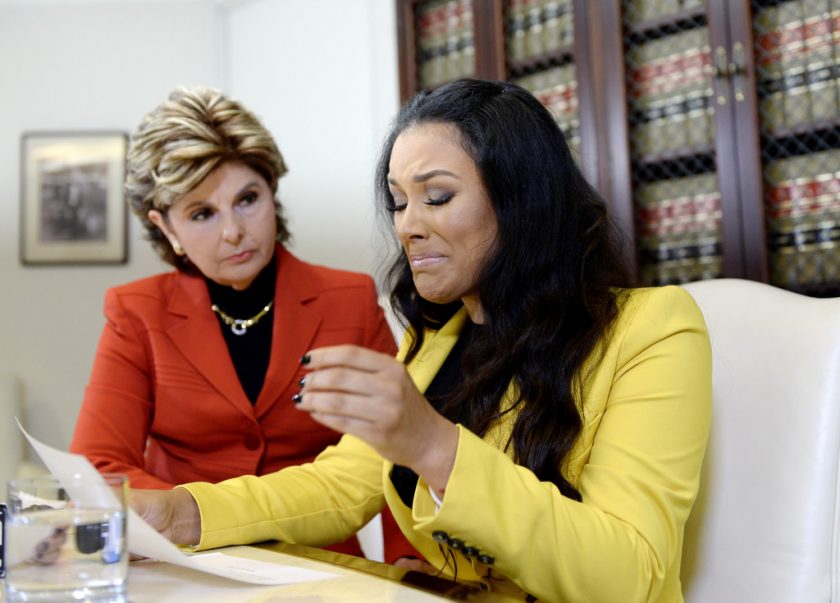 I have tried everything that I could and I have given Floyd every opportunity to do the right thing. Unfortunately, he has refused every opportunity to make things right. It is with a heavy heart that I finally realized that the only way to set the record straight to achieve justice for what he has done to me is through the filing of this lawsuit.
NaijaVibe HoT DOWNLOAD
👇