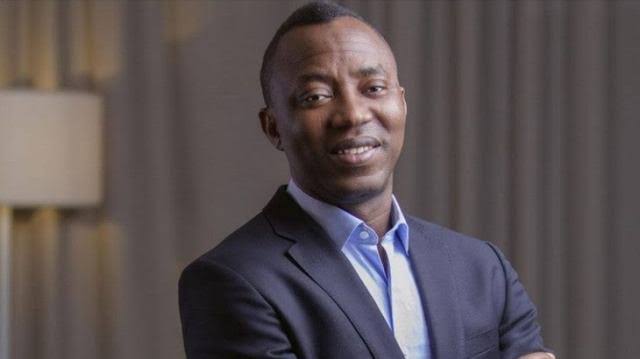 The presidential candidate of the African Action Congress, Omoyele Sowore has come out to say that Nigerians are being suffered with the removal of fuel subsidy by the Federal Government.
He recently had his say while speaking to the press, and Nigerians have been reacting.
According to him, Nigerians shouldn't pay more again for fuel as it should be their right, and it is very clear that the policy is only working for the rich.
He added that those who have the experience on the lies that have been told to cover up subsidy know it is a lie.
His words, "Every country in the world was giving the best to their citizens. Norway has some of the best welfare for its citizens. Like free education, free healthcare. Nigeria is the only country at this level of oil producing stage that is punishing its citizens with the lie of oil subsidy. What has not happened is to have a leadership in place that can check the fraud."
"They've been proven to be scammers."
"They have been made to pay huge fines to the United States Government when they are not even doing the kind of businesses they are doing in Nigeria."
"Even when you remove the subsidy, they will figure out a strategy again to come back and say they need more. They are holding the country by the jugular until their hands are being removed and have the country control the resources."
"What they parade as subsidy is how the economic cabals in the system have figured out how to get themselves paid for a job not done. Former president Goodluck Jonathan's administration was forced to find out that those who were collecting subsidy were not delivering fuel to Nigeria."
"Those of us who have that experience on the lies that have been told to cover up subsidy know it's a lie that is being told from time to time."
"According to the government, the only product that is subsidised is petrol. Even though diesel, kerosene, and aviation fuel are not subsidised, there is no effect as to any benefit from it. Not only that they can't be found daily, but their prices also keep fluctuating."
"If subsidy is removed without any plan to support the poor people of the country that means petrol will go to N1000 and people who are being paid N30,000 minimum wage wouldn't be able to survive."
"Government should not exist to make life miserable for the citizen. It should exist to find solutions to problems that are afflicting the populace. Government should not exist for palliatives but for concrete leadership to bring about the planned development."
NaijaVibe HoT DOWNLOAD
👇