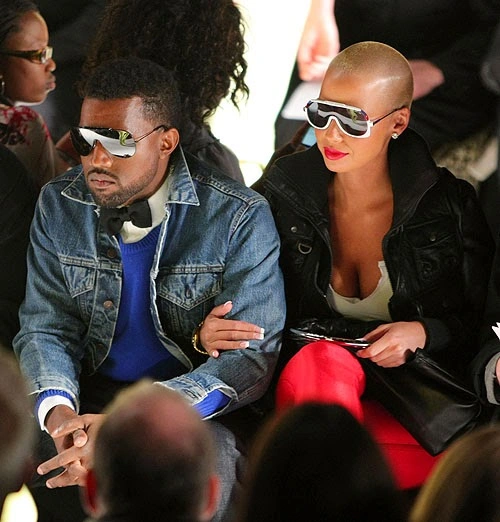 Kanye West in an interview today spilled a lot and blasted his ex, Amber Rose. He said he wouldn't have dated her if Kim agreed to be his girl when he asked her. He also said he had to shower 30 times to get her stench off him… I think this is about to get dirty, as Amber is said to be coming for him.
Read the report from MediaTakeOut.com below..
The SH*T just hit the fam. MediaTakeOut.com spoke with one of Amber's closest friends – who tell us that she's FURIOUS – with the ongoing SLANDER CAMPAIGN that she's being hit with – from Kanye and the Kardashian's – and she's ready to drop the BOMB, and spill Kanye's tea.
What's the tea, you ask? Well ALLEGEDLY when Kanye and Amber used to date – Kanye liked his BOOTY PLAYED WITH. Not the booty – the HOLE . . . EWWW . . .
But here's where it gets even MORE messy Amber also claims that Kanye has PUT HANDS ON HER in the past – and left bruises – which she has photographic evidence of.
Kanye and Amber had entered into a legal NON-DISCLOSURE agreement in the past – where Amber agreed NOT TO TELL. But she now feels that since Kanye went on the radio this morning and basically called her a"DIRTY B*TCH" . . . she should be able to spill his tea.
NaijaVibe HoT DOWNLOAD
👇