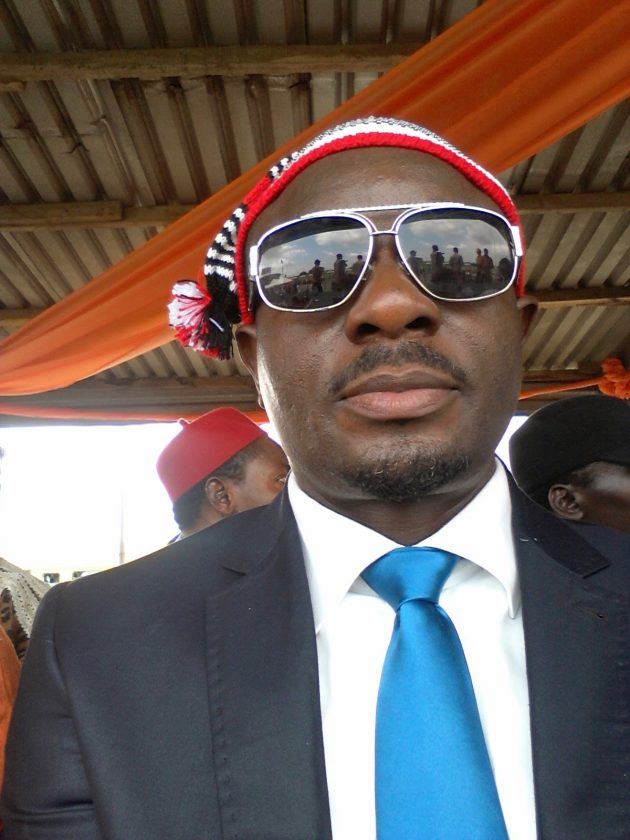 Following the court ruling which annulled Ibinabo Fiberesima's 2012 AGN election victory Emeka Ike has declared himself president of the Actors Guild.
Speaking to Vanguard, he said despite threats to his life, he would die fighting for his right.
"They will not obey the court order and they are not obeying the verdict of the court of law. They are even calling the court ruling kangaroo." What an impunity!
They are yet to obey the court order. I'm hearing that she has gone to Court of Appeal, and if Ibinabo has appealed the matter, common sense demands that she should keep quiet and watch things unfold. Who's advising her as well as her sponsors? She has appealed the matter, fine! But the appeal has not been granted, whether there will be a stay of execution or not. It's just a notice, but I have an order. I am the legitimate President of AGN as we speak now. I don't know who is giving Ibinabo the wrong impression that the court did not pronounce me the President of AGN.
If the Chief of Staff of Mr. President goes to court on behalf of the government and wins the judgement against the opposition, would you say he did it in isolation? It's an issue of the excos, and one of my excos who happens to be my treasurer went to court to obtain a judgement against Ibinabo. So, it's a victory for all.
ON the Way Foward, he said
We have to proceed with everything we can to make them understand that the rule of law is sacrosanct. No matter the amount of money they have to throw around, the rule of law must prevail in this matter. They must obey the court order, and where they refused to do so, we will use all legal means to bring them to submission. We are not afraid of what they can do. In fact, the worse they can do is to pump bullets into our bodies. They are already threatening our lives. They even told my wife that she should either advise her husband or become a widow. Are they planning to kill me?
Of course, I am not afraid to die fighting for justice. I am not scared of the things that the evil men can do to the physical body because the soul is more superior than the physical body. If they think they can take the body away, I have made my point.
This judgement has justified me despite all the scandalous things they have said about me on the pages of newspapers; all the blackmailings and invasion of my privacy; I have not said Ibinabo has five children from five men, neither have I reminded her that she has a case to answer with the Lagos State government. I'm not saying anything that has to do with her personal life.
But I am telling her that she's no longer the President of AGN, and that those people who are doing everything to secure her position are doing so because of their own personal gains. The young actors and actresses are being disenfranchised. It's only for the few who would pay Ibinabo's game, and among the few, the list keeps dropping as another new list emerges. So, it's a case of 'use and dump', which is the normal game in politics. If she is introducing the same in the entertainment industry, we have to resist it.
What have you done about the threat to your life?
I have made complains to the law enforcement agency and they will invite them very soon. I am crying out that Ibinabo and her followers want to kill me.
NaijaVibe HoT DOWNLOAD
👇