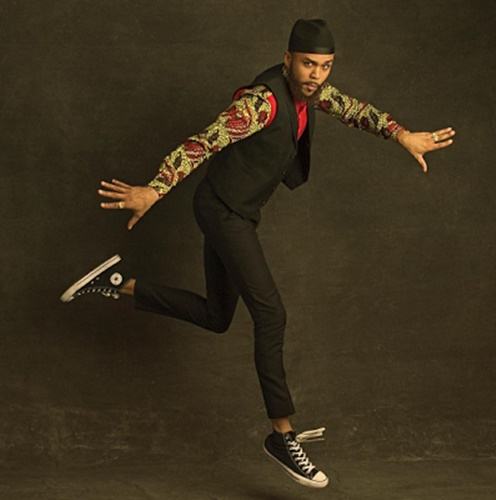 US Rapper from Imo state Nigeria, Jidenna has broken down why he feels Nigerians are known for scam across the world.
In a recent interview on The Breakfast Club, Jidenna explained it to the hosts.
His words, "The reason why Nigerians are known for scamming is not because we are bad people but because we are smarter than a lot of people. So, as criminals, we gonna be the best at it and so, we will be the best at hacking and everything we do."
"I did some things, I used to sell chains from China town. I get it for cheap because, in the hood, I know all the latest jewelry and then I get the cheap ones and I take it to downtown Boston to sell to white boys. That was a scam."
Do you agree with him?
Jidenna Theodore Mobisson (born May 4, 1985), better known mononymously as Jidenna, is an American rapper, singer, songwriter and record producer from Imo State. In 2015, Jidenna released two singles, "Classic Man" and "Yoga", promoting Janelle Monáe's label Wondaland Records' compilation EP The Eephus with Epic Records. His debut album, The Chief was released on February 17, 2017 and peaked at number 38 on the Billboard 200.
Jidenna Theodore Mobisson was born on May 4, 1985 in Wisconsin Rapids, Wisconsin, to Tama Mobisson, a white accountant, and Oliver Mobisson, a Nigerian Igbo academic. Jidenna grew up partially in Nigeria, where his father was working as a professor of computer science at Enugu State University. When Jidenna was 6 years old, the family moved back to the United States. In 1995, the family moved to Norwood, Massachusetts, and then to Milton, Massachusetts, in 2000. His father died in 2010.
In high school he became a co-founder of the rap group Black Spadez, and began producing, arranging and writing. Jidenna released his first album with Black Spadez as their final project at Milton Academy, where Jidenna graduated in 2003. Jidenna was accepted to study at Harvard University but chose to study at Stanford University instead .He began studying sound engineering but eventually switched his major to "ritualistic arts". In 2008, after graduating with a Bachelor of Arts degree, he pursued his music career while working full-time as a teacher, moving between Los Angeles, Oakland, Brooklyn and Atlanta, before signing a deal with recording artist Janelle Monáe's Wondaland Records.
NaijaVibe HoT DOWNLOAD
👇