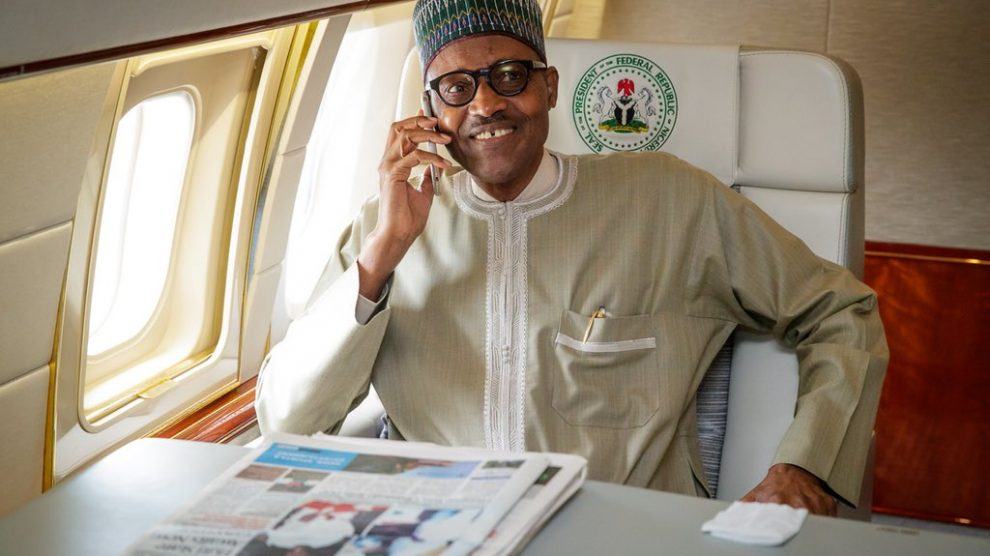 Nigerian President, Muhammadu Buhari has come out to say that the turnout of Nigerians in the 36 states of the federation anytime he visits proves that a lot of citizens understand and sympathize with him.
Buhari disclosed this as he received the residents Federal Capital Territory (FCT) led by the Minister, Malam Muhammad Bello, during the traditional Christmas Day homage, at the State House, Abuja.
According to him, the way they show up without being paid or forced proves that they are willing to listen to what he has to say.
He added that he hopes history will be kind to him.
His words, "When I travelled to all the 36 states before the elections, what I personally observed and the number of Nigerians that turned up in every state to see and listen to me, are more than what anybody can pay or force.
"What I saw made me believe that the majority of Nigerians understand and sympathise with me."
"I swore to hold this office in accordance with the Constitution of the Federal Republic of Nigeria and God willing, I will follow the system diligently to the end of my term and I hope history will be kind to me and Nigerians.''
"We thank God. It has been a very successful year, relative to the composition of this country, both politically and ethnically."
"You are our eyes and ears, we have to listen to you and I hope you are encouraging your constituencies that this leadership means well and is concerned about them."
What do you think?
Muhammadu Buhari GCFR (born 17 December 1942) is a Nigerian politician currently serving as the President of Nigeria, in office since 2015. He is a retired major general in the Nigerian Army and previously served as the nation's head of state from 31 December 1983 to 27 August 1985, after taking power in a military coup d'état. The term Buharism is ascribed to the Buhari military government.
He unsuccessfully ran for the office of president of Nigeria in the 2003, 2007, and 2011 general elections. In December 2014, he emerged as the presidential candidate of the All Progressives Congress for the March 2015 general elections. Buhari won the election, defeating the incumbent President Goodluck Jonathan. This marked the first time in the history of Nigeria that an incumbent president lost to an opposition candidate in a general election. He was sworn in on 29 May 2015. In February 2019, Buhari was re-elected President, defeating his closest rival Atiku Abubakar by over 3 million votes.
Buhari has stated that he takes responsibility for anything over which he presided during his military rule, and that he cannot change the past. He has described himself as a "converted democrat".
Muhammadu Buhari was born to a Fulani family on 17 December 1942, in Daura, Katsina State, to his father Hardo Adamu, a Fulani chief, and mother Zulaihat. He is the twenty-third child of his father. Buhari was raised by his mother, after his father died when he was about four years old.
NaijaVibe HoT DOWNLOAD
👇