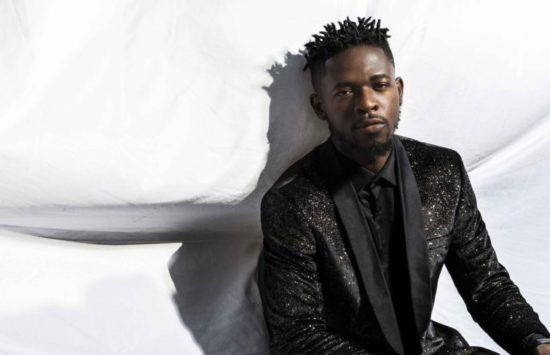 Popular singer, Johnny Drille has opened up on how he met his label boss, Don Jazzy.
In a recent interview with Pulse, he shed some light on how his music journey started.
On meeting the music producer, he said, "Well, the first Johnny Drille song Jazzy ever heard or the first time Jazzy ever heard music from Johnny Drille was a cover of D'ja's song, I'm guessing, he has never really told me. I guess that should be the question I should ask him 'How did you hear about my music?…it could have been 'Love Don't Lie' because the day after I dropped the cover for D'ja's song was the day I got a message from Jazzy and he was like' i love what you did with that music, how old are you? Are you based in Lagos? Are you in school?' and all that, that was February 2015. That was the first time he contacted me about anything music."
"I was really excited and about that time I probably had like 1300 followers and Jazzy was messaging me…the real Don Jazzy verified and it was awesome. Anyways we got talking…initially I was like hey he is about to sign me because at that time I think he just signed Korede, Reekado, and D'ja in 2014 and I was like OMG he is about to sign me too but that didn't happen until years on."
On his music, "Covers have always been a thing I love to do… I know a lot of people will be like 'hey why are you always doing covers?' The first song that got me into the limelight was a cover song. It just beautiful when you can interpret an already existing song your own way. I guess that's what buys people, that's what draws people to my songs. It's like an interpretation, you've heard it before, you already love it but it's just another perspective."
On how he became friends with American musician, Jon Bellion, his words, "This is how I like to look at it in my head. I'm the only Nigerian Jon Bellion…I'm just kidding. Jon Bellion loves Nigerians and he knows that he has a lot of fans. I have been a fan since 2015. I have forgotten how I found his music, I think I was on youtube all through that day…in 2017, I did a cover for 'All Time Low' one of my favourite Jon Bellion songs and I uploaded it on my Instagram and I didn't even tag him and I guess some people in the comments tagged him."
"I tweeted at him asking him when he was going to bring his concert to Nigeria and he said not until I open for him at his concert."
Both singers eventally met in the United States of Americathis year when Johnny showed up for an event when Jon Bellion was touring.
"I texted him and had my passes at the gate…got there, went backstage and met Jon Bellion."
Drille also said he would've been a teacher if he was not doing music.
NaijaVibe HoT DOWNLOAD
👇